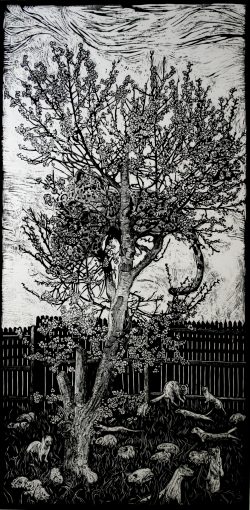 Check out some of the things that have been on CHF's easel these past two weeks:
ACCELERATOR WORKSHOPS TAKE OFF. On May 19th, we launched the pilot of our Business Accelerator Program workshops for visual artists. The first of these eight monthly sessions was led by CHF's own marketing guru, Daniel DiGriz, who counseled attendees to develop their own independent marketing strategy, beyond whatever promotion their galleries may provide.
STRENGTH IN NUMBERS. Just as CHF advises artists, we know that we can be that much more effective when we join forces with other members of our community. Visit our Partners page to learn about the organizations with which we collaborate.
BUILDING A SUSTAINABLE ART BUSINESS. In our latest interview, artist and CHF Advisory Board Member Watie White talked to The Foundation's editorial director, Sofia Perez, about the value of approaching your art career in a holistic way: "The things I want to do have to benefit everyone involved, and that includes me." (Image at right: Watie White's Homage to Van Gogh's Homage to Hiroshige's Flowering Plum Tree)
Want to live in a world filled with art?
Help CHF turn working artists into thriving artists.