Arts and Culture Leaders
Committed to a Flourishing World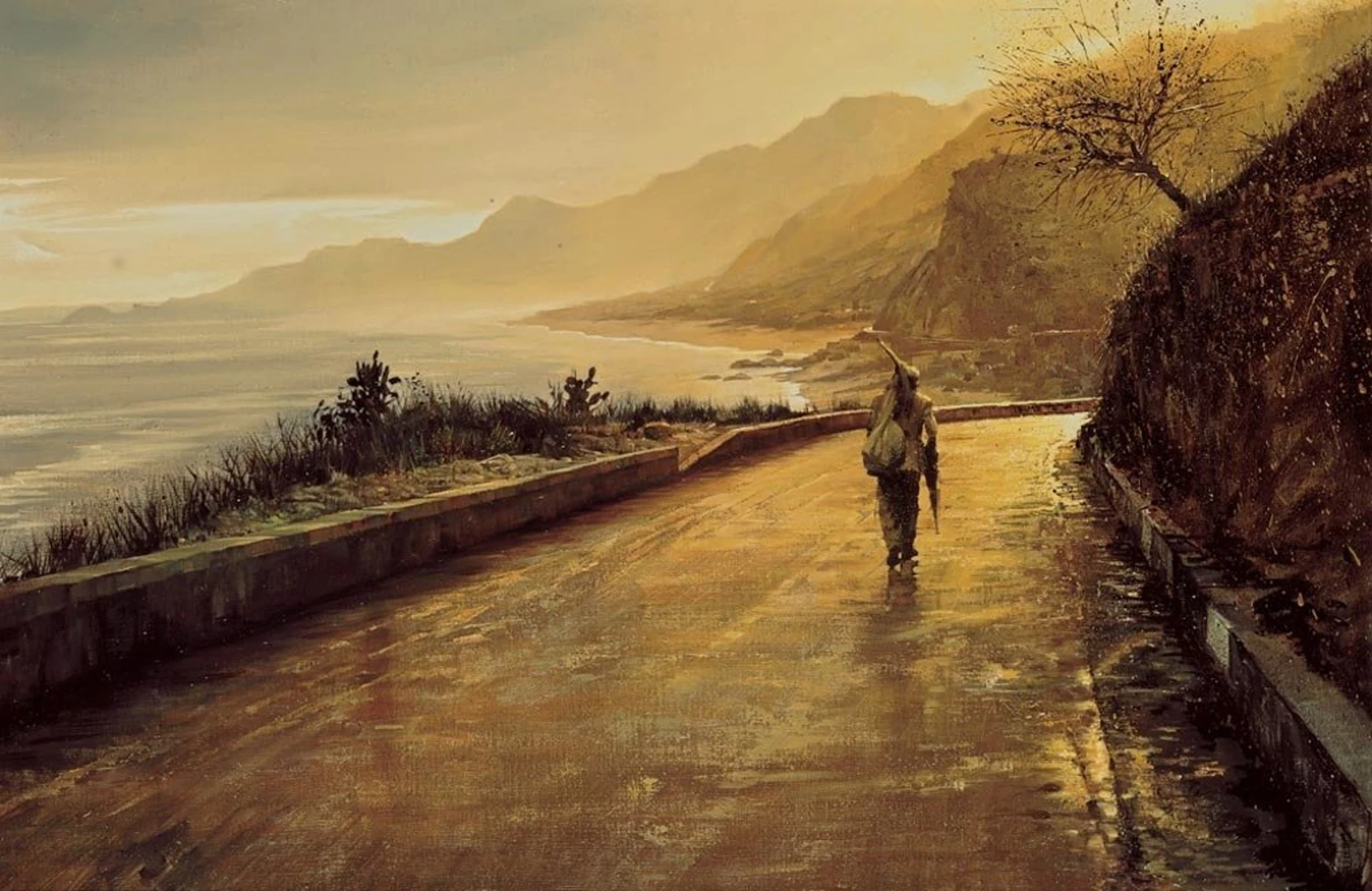 The Proven Ingredients of Change
For all that we hail technical innovation and prize 'Yankee' ingenuity, a habitable civilization is only as muscular as its creative center. It is sustainable only to the degree that creative intelligence fuels new ideas. We all thrive when art thrives and prosper when the creative workforce prospers. CHF is all in, because we're all in this together.
We want to live in a robust, flourishing culture teeming with art, innovation, and creative intelligence. And so do you.
That culture requires a thriving creative and cultural economy, replete with self-sustaining artist and creative entrepreneurs.
CHF equips working artists and creative professionals with business training and supported peer networks, backed by advocacy and research.
The result is demonstrable, measurable progress toward a culture abundant with creative energy and new ideas competing to produce the next renaissance.
Comprehensive Solutions for a 360° Transformation
The key to a self-empowered, self-sustaining cultural sector is professional skills training and entrepreneurial education. CHF equips self-employed creative professionals and accelerates creative startups.
Creative professionals need and CHF fosters supported peer networks to cultivate momentum, accelerate problem solving, inspire collaboration, and strengthen the individuals and communities involved.
CHF collaborates with individuals, companies, government, and other NGOs as force multipliers along other avenues of coordinated involvement, including programming, awareness, and research.
Enabling the Cultural Economy
A Flourishing Culture Requires the Entire Ecosystem
Working artists and creative professionals are the center of a thriving cultural economy. All other participants rely on diverse, energized, and fully-equipped communities of independent, thriving producers. CHF naturally puts disproportionate emphasis and resources toward serving these populations.
It could be said that the purpose of our abundance is sharing its enjoyment and creating a civilization in which others are enabled to advance and become more prosperous and self-sustaining. The generosity and philanthropic investment of CHF's community of patrons, benefactors, and supporters translates into a deliberate and essential multiplier for social good.
Our collective responsibility to the culture is toward shared outcomes. As a mission-driven nonprofit CHF takes this responsibility seriously, but also crosses boundaries and silo limits to collaborate with other NGOs, because our missions so often overlap. The result is a cumulative good.
Consultants & Industry Experts
Through its media and programming, CHF brings together the widest imaginable range of subject matter experts (SMEs) that lend their insights and expertise to this mission, including independent consultants, teachers, curators, collectors, and a host of integral arts and culture professions and business talents. The result is a mutually fulfilling symbiosis for change.
Thriving communities, resilient economic environments, and attractive regional and local cultures that draw investment are the primary concerns over which leaders in enterprise and administration agree. CHF helps connect those spheres to the powerful opportunities quiescent in the arts and creative small businesses.
A community is an emerging organism united in the discovery of a shared commonality and collaborative potential. CHF serves communities bound together by locality or a particular professional focus like visual fine art, marginalized populations or demographic minorities, focused on the full expression of their individual creative voices and potential.
Join us in This Powerful Mission
Getting Involved is Easy, Meaningful, and Fun
CHF is continually hosting interactive Brown Bag Lunches and Thriving Tuesdays that encourage and reward connection, collaboration, and learning. These ongoing virtual events are an excellent way to get to know CHF, our mission, and the constituents we serve.
If you're experienced in business, entrepreneurship, and/or startups, your insights and expertise are in demand and essential to enabling others to prosper. Independent consultants can also grow their practice with CHF. Why go it alone?
Fundraising campaigns increase funding an average of 600%. Leverage your network, recruit your community, host a fundraising event, or create a matching or other campaign. Asking others to give is empowering, noble, and effective.
All In—For a World of Art
"Let's get right to the point. We're asking for your help. The Clark Hulings Foundation is a nonprofit that relies on conscientious support from people like you. If everyone reading this gives $10/month, we can continue creating a thriving cultural economy of art and artists for years. Imagine a world where art prevails."
- Elizabeth Hulings, Director
Profiles and Testimonials
Professionals With the Will to Thrive
"I want to build a sustainable business in art, and I'm learning to give structure to the way I think about that."
"The content was so rich. There is so much to tap into. I feel overwhelmed in a good way."
"I'm at this forum because I'm an emerging artist. I have the products but I don't know what to do with the products..."
"This feels like I found my tribe. These folks are speaking my language. This is what I want to know about."
The Latest "Front Page News" from CHF
Insights into the Business of Art
The Thriving Artist™ podcast features insightful interviews with art-entrepreneurs, creative professionals, and art industry experts on thriving in the cultural economy. Hosted by Daniel DiGriz of marketing agency and consultancy MadPipe and IT consulting firm Free Agent Source, the series employs a highly digestible audio/podcast format to provide informal business learning around each guest's knowledge and experiences. A production of The Clark Hulings Foundation, the show is available here and on your favorite audio platforms:
Building a Path to a Flourishing Creative Culture
Two Generations of Cultural Endeavor
Clark Hulings, American Master
Our namesake, Clark Hulings, was both an acclaimed master painter and an astute businessperson. After building a career as a commercial illustrator, he made the transition to fine art at the age of 40, financing the move with his own savings and applying his considerable business experience to grow his art practice.
While he continued to hone his craft well into his 80s, he also knew that, to be successful, he had to think like an entrepreneur and seize opportunities to grow his business.
The Clark Hulings Foundation continues to draw on Clark Hulings' experiences in creating a thriving, self-sustaining creative career. Learn more about Clark Hulings, artist and entrepreneur.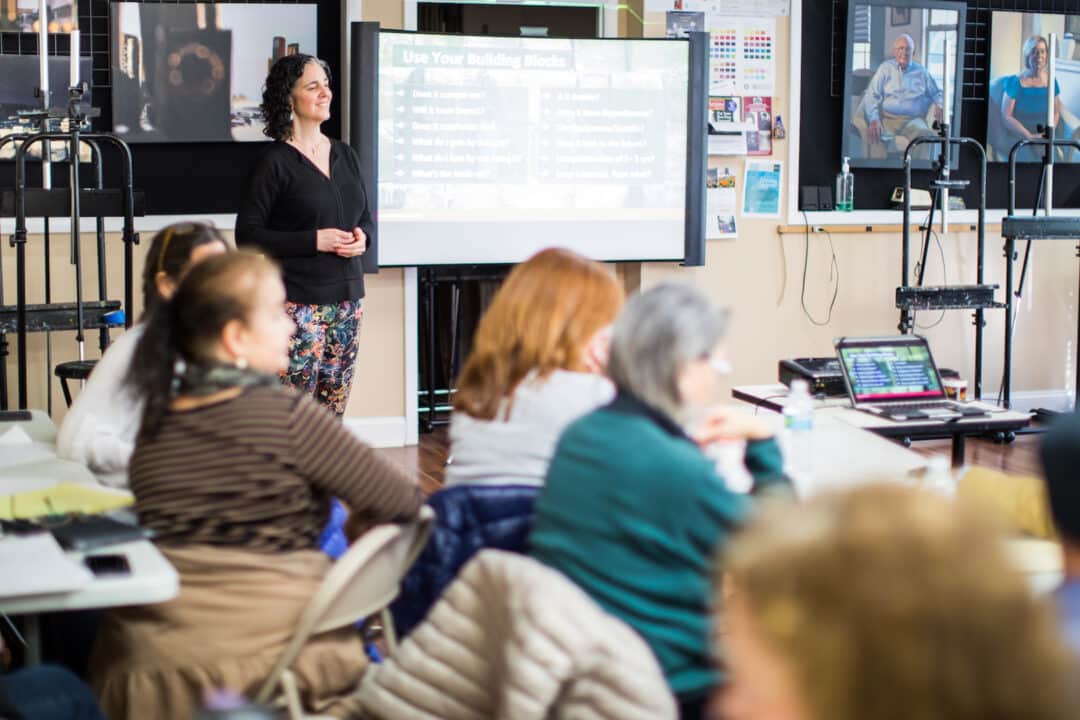 Elizabeth Hulings, Business Strategist
Elizabeth Hulings studied and documented how her father earned a living from the creation of art. As founder and a principal of the business-strategy consulting firm Counterpoise—Dream, Build, Deliver, Elizabeth has pivotal experiences of her own. She built her track record working with startups to expand their resources and infrastructure, helping nonprofits expand their programs, guiding corporations through growing pains, and consulting with sole proprietors who must wear both commercial and creative hats.
CHF was a natural outgrowth of her professional momentum and, in 2011, she established CHF with her mother, Mary Hulings, to give visual artists access to the knowledge and insight that helped her father successfully prosper in his art business. Read Elizabeth's column or her full bio here.