Professional training with CHF utilizes the way in which adult learners transfer and absorb knowledge—including practical learning through hands-on and project work, social learning through small group collaboration and problem-solving, and interactive learning that leverages their existing experiences. Here's a relevant interview with CHF Education Director Daniel DiGriz.
Multiple Learning Formats
Recorded learning options allow working professionals to utilize training whenever its convenient and to review it whenever needed.
Introductions to core concepts broadcast through social venues creative professionals already utilize equip them to decide where to focus more or less intently.
Funded incubators accelerate professional skill development, permitting faster growth in less time in collaboration with manageable peer group cohorts.
CHF's innovative Thriving Artist Podcast™ delivers educational content in portable media form that's digestible while multi-tasking in studio or on the go.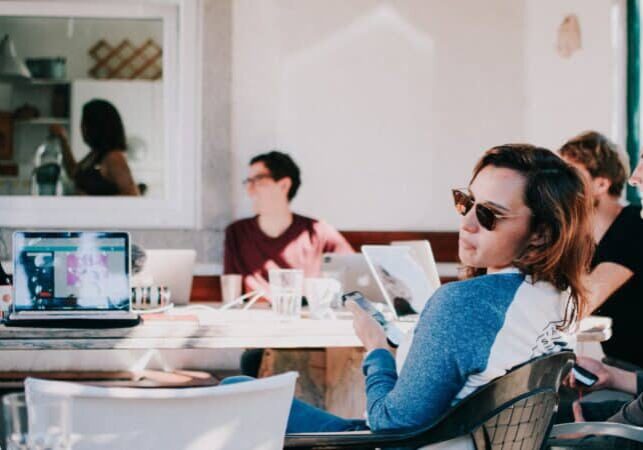 Business Training for Artists
CHF is not reductionist about the kind of training creative entrepreneurs need to thrive. Creative professionals, like other professionals need a career blueprint, as well as legal and financial basics for small enterprise. Creative businesses, like other businesses, need sales and marketing, and logistical skills. And, as with any commercial endeavor, developing peer networks and pivotal projects are essential mechanisms for accelerating market goals.
Features of CHF Learning Programs
Data Driven. CHF does significant research and analytics into how creative professionals learn and apply business knowledge. By creating a change of mindset, we get changes in behavior, which transform bottom line results. Continual measurement is a baseline for continually improving CHF programming which has continued evolving since our inception.
Constituent Shaped. The underlying core concepts and broad buckets of professional skills (sales, marketing, financial, etc) are the same for any business operation. The focus, however is shaped in part by the express concerns, needs, and aspirations of working creative professionals we involve end-to-end in the process.
Creator Friendly. Creative professionals could simply go to business school, but MBA programs, deliberately or not, tend to exclude creative professionals by offering a context of grow, get investors, and cash-out that aren't aligned with the life objectives of creative professionals for whom art itself is one of the end-goals. CHF reconnects entrepreneurial training with the artist's career blueprint.