A corporate partnership with CHF is a mutually beneficial relationship. For CHF it means greater access to innovative ideas, skills and expertise, scale, and funding support. For our corporate partners, it means the chance to make a positive social impact, build relationships with local civil society organizations, and develop and deploy ethical and sustainable business strategies.
Collaborate with our network of subject matter experts (SMEs). We hold deep expertise in creative enterprise and the cultural economy. We speak the language, have the credibility, and apply practical, data-backed solutions that inspire stakeholders in multiple, pivotal roles across the arts and culture sector.
Empowers relevant stakeholders: such as local communities and the creative entrepreneurs, arts organizations, and local artist peer groups, to strengthen business practices, co-create new initiatives, and transform existing ones. Our partnerships aim to strengthen company strategies and practices around creative culture, creative intelligence, and the creative economy of small businesses.
Co-design innovative and unique partnerships: Our teams will work with you to develop transformative partnerships that are aligned with our shared values, your business goals, and the needs of specific communities to create the greatest positive impact. Our experience with research, programming, advocacy, and campaigning on creating a thriving creative and cultural industry allows us to engage in groundbreaking work to create lasting change.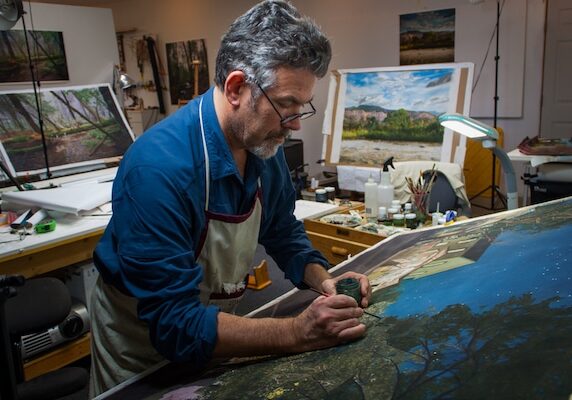 CHF can provide experiences and activities to motivate and energize employees and bring your workforce together around a common cause. Become a CHF champion at your company and plan a CHF interactive event for colleagues to learn about creative intelligence, creative entrepreneurship, or the creative economy. 
Work with CHF to develop and deploy sustainable creative business strategies. These can be focused on a given demographic, locale, or particular focus (e.g. finance).
Be known as the company that plugs into the core drivers of art and culture, local community growth, revitalization, economic attractors, and a thriving cultural economy.
Make a contribution to our aspirational cause to create thriving cultural centers by empowering working artists, art entrepreneurs, and creative professionals with the tools and business training to strengthen the cultural ecosystem around them.
Partner with CHF to engage with new and existing customers in promoting your corporate mission. Influence buyer behavior, reach broader demographics, strengthen specific markets, inspire local talent, and emphasize the public good of your brand.