Check out some of the things that have been on CHF's easel these past two weeks: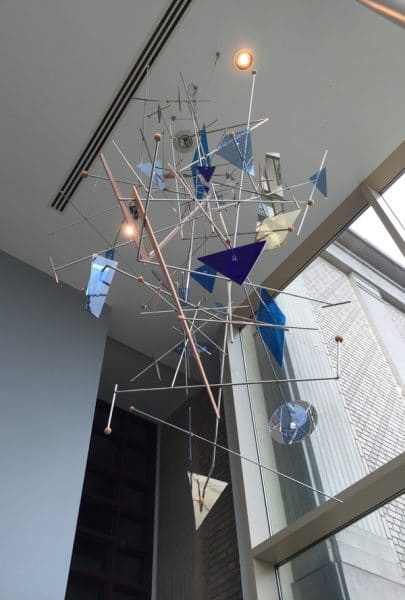 CHF-FUNDED SHOW OPENS IN NJ. On June 4th, the Montclair Art Museum celebrated the opening of an exhibition that CHF helped to fund. Infrastructure, an installation by 2014 grantee Dannielle Tegeder, consists of three elements—a large-scale mobile (see right), a wall installation, and a series of video animations—and was partly inspired by the artist's childhood, growing up in a family of steamfitters.
THE POWER OF 'AND'. In her latest CHF column, financial expert Elaine Grogan Luttrull encourages artists to cultivate business opportunities by understanding their broad skill sets, and articulating their unique value proposition. "We don't have to be limited to just one thing," she writes, "and we shouldn't allow ourselves to be pigeon-holed into a tiny sliver of the industry."
DEMYSTIFYING BUSINESS STRATEGY. Veteran business consultant (and CHF Director) Elizabeth Hulings is putting the final touches on the Business Accelerator Workshop she'll be leading next week for CHF grant recipients and finalists. Her session on business strategy will cover topics such as planning, operations, and relationship management.
Want to live in a world filled with art?
Help CHF turn working artists into thriving artists.