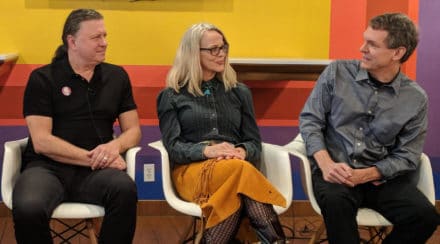 Clark Hulings Foundation Fellows Juliana Coles and Gregg Chadwick joined CHF Board Chair Steve Pruneau for a panel discussion at the Los Angeles StARTup Art Fair. Moderated by the founder and director of StARTup, Ray Belder, Artist As Entrepreneur: Becoming the CEO of Your Life delves into the imperative of business training for a sustainable arts career.
Juliana Coles was also on the panel The Future Is Female: Women Artists Speak Truth to Power. Moderated by Joen Madonna, Executive Director of San Francisco Art Span, this compelling hour-long talk is posted here.
The stARTup Art Fair is an innovative art fair that allows artists to show and sell their work on their own terms by creating their own unique exhibits in individual hotel rooms. Stay tuned for more CHF panels at StARTup San Francisco!
For more from Steve Pruneau, listen to his Thriving Artist Podcast episode. And keep up with our Fellow events here.