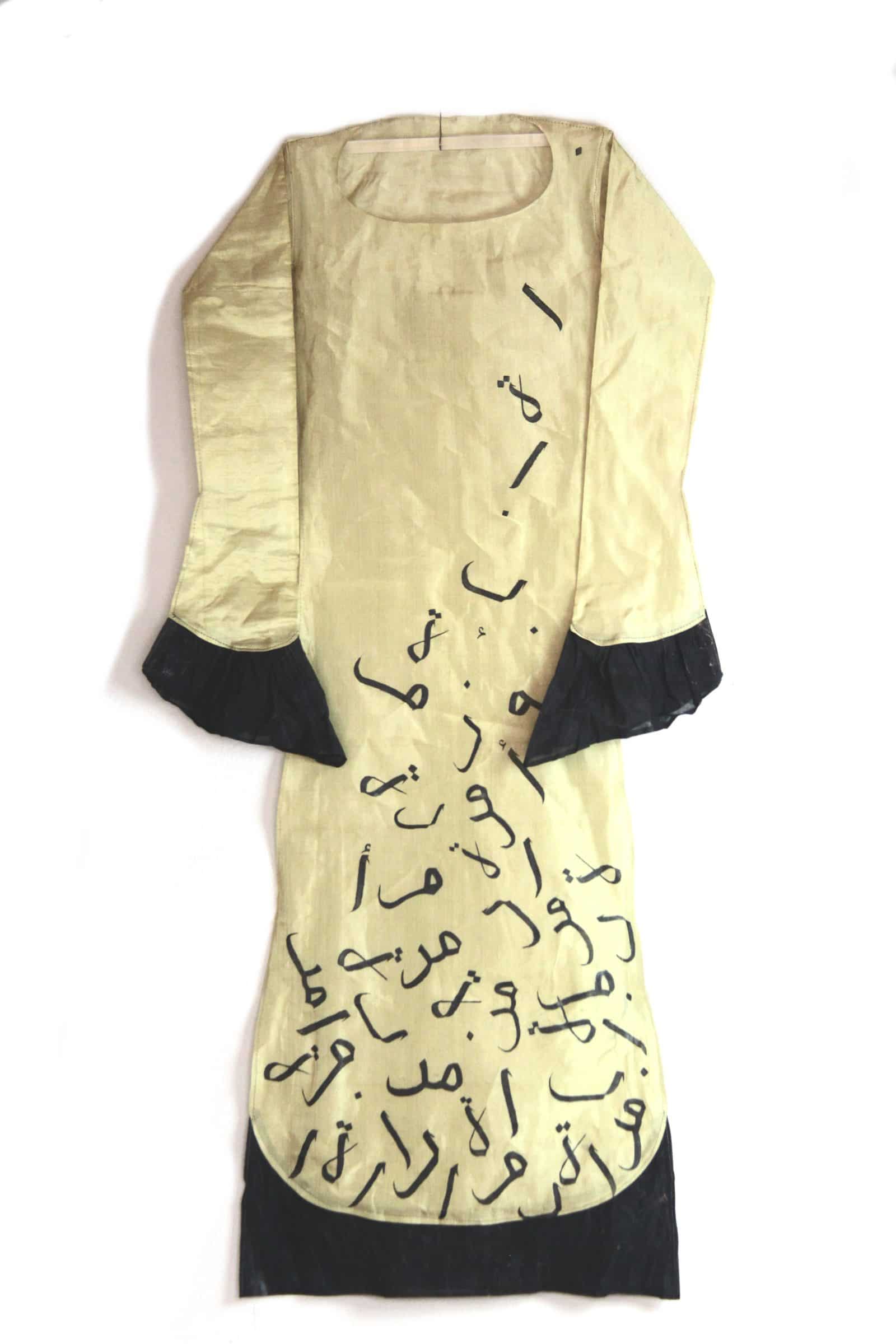 The Irving Arts Center will host the 6th Annual International Exhibit of Contemporary Islamic Art as part of the Islamic Art Revival Series. This juried exhibit includes work by Belgin Yucelen, 2017 CHF Business Accelerator Fellow. Belgin's art includes prints, textiles, and sculptures, and her stunning Calligraphy Dress (pictured here) will be on display in the show.
This dress is part of the artist's Clothes from the Past Installation, comprised of dresses and shoes similar to those worn by Turkish women from the 17th to 19th centuries.
"I generally work in series." says Belgin. "The theme of a series could be something I've carried with me since childhood, a cultural idea I'd like to preserve, or a troubling current event that is besetting humanity, such as the refugee crisis."
Read more about Belgin's artistic practice and experience as an art entrepreneur in her Spotlight On… interview.