Art is a Business, and Artists Should Run It
The marketplace is changing—not just technology, but HOW art is marketed, bought, and sold. You, the Artist, are at the center of this. Take charge of your career, mesmerize your audience, maximize your extraordinary professional advantages, and Sell-Sell-Sell. This is going to be an amazing event. Tickets are on sale now.
Join Us for This Important Learning Event
Registration also includes Colleague-level access to CHF's Digital Learning Portal.
Price: $395
Attending the Art-Business Conference was one of the best investments of my time and resources I've made. I feel like the trajectory of my art career has changed because of it. I gained the confidence to share my ideas to an audience of peers and instructors who understand and support the vision for my art business and want it to succeed.
Bradley Reyes
Fine Art Painter
The Art-Business Conference gave my wholesale business the jumpstart it needed to propel me forward and tools to take the next steps. The workshops were informative, motivating and eye-opening. I recommend this event to all passionate artists who want to make a living doing what they love.
Alene Geed
Jewelry Designer
Opening Reception & Art Business Congress at Turner House in Oak Cliff
401 N. Rosemont Ave, Dallas TX 75208
This is a chance to do what arts organizations rarely get to do–let our hair down and meet informally with each other...Add your voice to this conversation.
For all members of the visual arts community (no registration required). Join us as we wrestle with the key issues facing visual artists today, and meet those who help solve them.
Art-Business Training at Alexander Mansion
4607 Ross Ave, Dallas TX 75204
Shape Your Own Art Career
Check in at the desk, get hand-outs, ask questions now. Get coffee. Meet your fellow artists.
Elizabeth Hulings will open the Conference with an introduction to its purposes, hosts, speakers, and sponsoring organizations. She'll focus on the event's core assumptions: Art is a business, and artists should run it.
Carolyn and Elizabeth will overview the powerful changes in the market that set up the context for everything else we'll learn.
Get at your "why" and turn it into a clearly defined goal that advances your career and gets you more of what you want.
Build your art business plan. Good intentions are like crying babies; they should be carried out immediately. Goals without execution are a dime a dozen. Goals that get acted upon are the result of continually taking the next right step. Those are the ones we tell our grandkids about. This workshop helps you break down a pivotal goal into an action plan, so you can be relentless about always taking the next right step.
This is a great opportunity to bond with other artists. Be back on time!
Solve for y–your why! Bring your sales, marketing, and business strategy questions. The speakers will give quick answers, and also advise you on what questions you REALLY need to be asking and what answers you need to move forward.
Deliver Your Powerful Message
Every artist is a brand, and every brand wants a wider audience. What defines a brand is a compelling brand story; that's not the same as a better bio, portfolio, or resume. Every story uses a universal arc or format that anyone can learn. YOUR creative story is unique—get past the artist bio trap and nail your story.
Nailing your brand story is one thing, but telling it is another. You don't tell it once. You tell it continuously, in different venues and formats (social, email, press, blogs). Learn how to distill your overall narrative into bite-sized chunks that keep your audience engaged and in the loop.
Marketing works better when you've got two things: a team and a story to tell. You need a team to implement, but you're surrounded by people who already get it. We'll show you how to leverage your two greatest marketing assets—other artists and your own story—in this lively workshop.
We'll look at the importance of a cohesive portfolio with a signature style and concept; presenting your portfolio professionally through the use of excellent visual and written materials; types of photos necessary and how they can be deployed.
Let's have some fun. Where are you with your brand story? Are you willing to let us use your brand narrative as an example? Bring your cases. Daniel will take on 2-4 cases to help you crack the part you're struggling with and help you keep your audience in the boat.
Make connections with your fellow artists that can have lifelong potential for collaboration, exchange of skills, and mutual contacts.
Ask CHF's founder your questions about any aspect of your career and art business. Elizabeth brings to bear insights from her father, world-renowned American painter Clark Hulings, who made a big name for himself as an artist but never forgot that he was running a business.
Strategically create a body of work that's designed to be collectible and emotionally resonant, and learn how to add perceived value. Discover turnkey products and the power of niche markets. Explore price point spreads, additional formats, limited editions, and other ways of increasing sales.
Pricing formula breakdown; understanding markups; how to reduce expenses and increase prices; the "two halves" of a price and why it matters; pricing for fine artists including knowing where you fit in the art market, your baseline, and working with galleries.
Online sales of art and handmade goods are growing every day. This presentation addresses the many options for selling work online, including third-party websites and your own artist website. It includes strategies on how to give the best presentation, maximize sales, and avoid the most common mistakes made in online selling.
This is a great opportunity to bond with other artists. Be back on time!
Solve for y–your why! Bring your sales, marketing, and business strategy questions. The speakers will give quick answers, and also advise you on what questions you REALLY need to be asking and what answers you need to get to move forward.
Artists and corporate employees have something in common: all that time spent in the studio/office on the immediate goals limits the ability to acquire powerful relationships that advance our long-term objectives. It also shortchanges one's social life. Those aren't separate realities–they're the same problem. This workshop will give you tools to form powerful relationships with other artists in ways that facilitate shaping your own market, industry, and professional destiny.
All the things that stop us from achieving our business objectives are not random–they are interrelated. Identify the culprit as an external force to be overcome, and achieve your dreams as an artist.
Now that you've acquired new skills and clarity, update your action plan to more closely suit your professional goals.
This closing session summarizes what we've learned, provides some helpful next steps, and asks for your input, which will help shape our next Art Business Conference.
Let's have some fun. Where are you with your sales strategy? Are you willing to let us use your strategy as an example? Bring your cases. Carolyn will take on 2 cases to help you crack the part you're struggling with and increase your revenue.
Time to decompress, have a glass of wine, and make future plans to meetup and continue working together. Let your hair down, and relax at our after-event event.
Friday at the Turner House
Kenda North
Kenda North resides in Dallas and is professor of photography at UT Arlington. Her work is represented by Craighead Green Gallery in Dallas. She has had over fifty one-person exhibitions (national and international) and participated in hundreds of juried group exhibitions since 1977. Her work is in the public collections of over fifty museum and gallery collections. Kenda North is currently Board President of the Emergency Artists Support League (EASL).
Liana Yarckin
Liana Yarckin's watercolor scenes exude beauty, joy, & distinctive stories. Dallas-based, she has an architecture / interior design background & earned Signature Status in the Southwestern Watercolor Society. Liana's paintings are shown in galleries, shows, & online along with commissioned work to diversified collectors & commercial locations, including Thanksgiving Square, Baylor Hospital, and Theater of Dallas.
Alan Simmons
Alan Simmons launched Carneal Simmons Contemporary Art with his partner, Lindsey Carneal, in 2012. Throughout 17 years of professional art and design, Alan has delivered hundreds of projects around the world and placed thousands of pieces of art. The gallery / consultancy plays an active role in the Dallas arts and philanthropic community and is a member of Contemporary Art Dealers of Dallas (CADD) and the Dallas Art Dealers Association (DADA).
Nadia Fairlamb
Nadia is an artist who sculpts with local tropical hardwoods and mirror glass. She is a self-trained woodworker who uses a jigsaw and hand tools to create her pieces the same way a master artist uses a paintbrush or pencil. Nadia includes mirrors in many of her pieces because she wants her art to be both practical and decorative. Nadia is one of CHF's 2018 Executive Art Business Accelerator Fellows.
Katherine Wagner
As CEO, Katherine Wagner has provided executive leadership for Business Council for the Arts for nearly a decade, expanding business support for the arts through programs like Leadership Arts Institute in Dallas; On My Own Time, a business engagement program based on creativity; the Business of Art, providing education to arts orgs and artists; and the Arts & Industry Breakfasts and studies on the economic impact of arts and culture.
The Turner House is a beautifully restored landmark historic home for the preservation and promotion of the arts, which celebrated 100 years of history in 2012.
Owned by The Oak Cliff Society of Fine Arts, the Turner House is a resource to the art and architectural communities and center of vibrant community life.
The OCSFA builds community relationships through its support of the arts and preservation of Dallas' early history.
Saturday and Sunday at The Alexander Mansion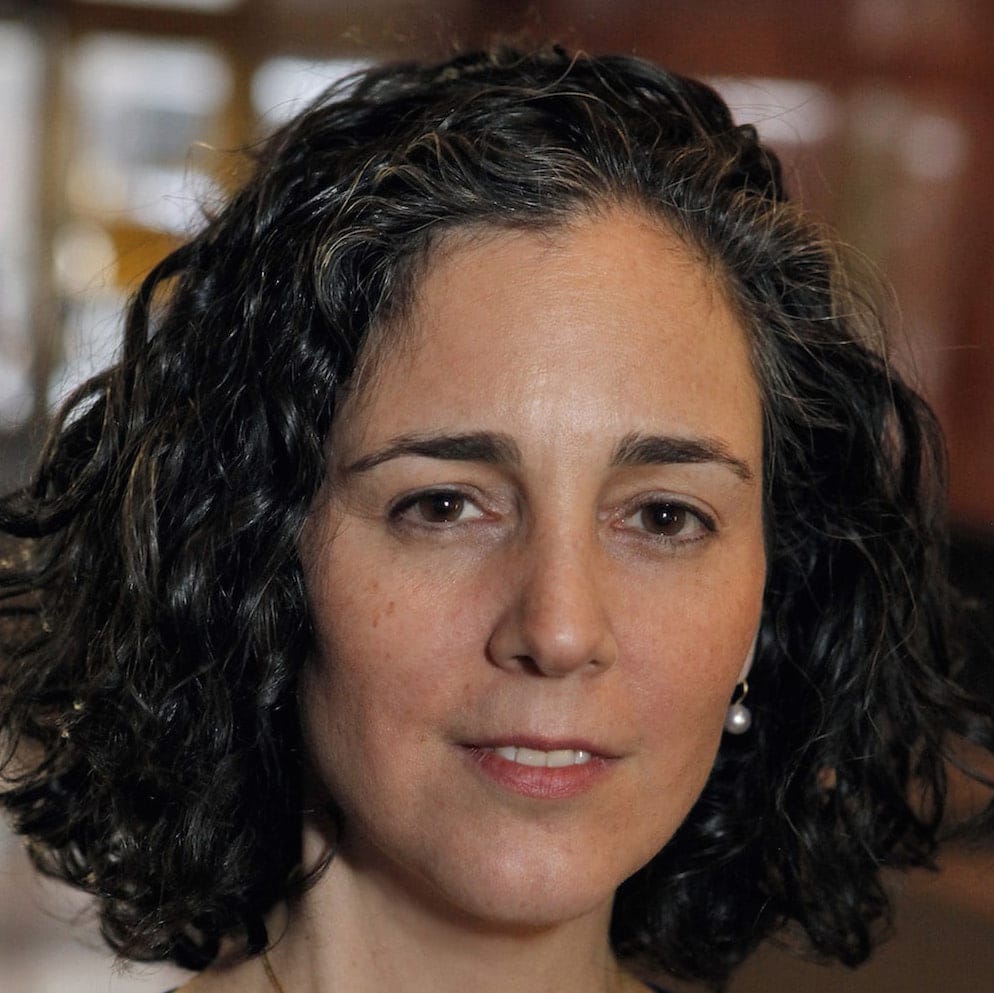 Elizabeth Hulings
Director, The Clark Hulings Fund
Elizabeth Hulings, daughter of famed artist Clark Hulings, is the founder of The Clark Hulings Fund for Visual Artists. Elizabeth is a strategist who drives organizational achievement by insisting on clarity of purpose, detailed planning, and conclusive action. Her leadership at The Clark Hulings Fund brings practical business training and strategic toolsets to working artists who are not provided those things by art or business schools, but who increasingly require self-reliant entrepreneurial skills in the evolving marketplace.
Carolyn Edlund
Sales Director, The Clark Hulings Fund
Carolyn Edlund's background includes owning a production ceramic studio for 20 years, selling extensively at retail and wholesale. Subsequently, she spent several years as an outside sales rep for art publishers, and paper and gift lines. In 2009, she launched Artsy Shark, which is recognized as a "top ten" art business blog. She does extensive private consulting for artists, has written seven e-courses on the business of art, and authored hundreds of related articles.
Daniel DiGriz
Marketing Director, The Clark Hulings Fund
Daniel DiGriz is a corporate storyteller who writes a Forbes column, hosts podcasts like The Thriving Artist™ and ClientPipe™, and is a charismatic speaker at national conferences. Daniel leads organizations and entrepreneurs to find and deliver their brand narrative to motivated buyers and constituents. He is the co-founder of the management consulting firm Free Agent Source Inc. and Digital Ecologist® at MadPipe®, which designs and directs marketing, community development, and educational programs.
The Historic Alexander Mansion
The Art-Business Conference is being held at the Alexander Mansion at 4607 Ross Avenue in Dallas, just blocks from the city's vibrant Arts District. One of the few remaining original homes on Ross Avenue, the Alexander Mansion is a remarkable example of its era.
Since 1930, this stately structure has been home to The Dallas Woman's Forum, which is now in its 111th year and remains a force to be reckoned with in the city. The Forum is currently engaged in a full restoration of the mansion.
CHF is thrilled to hold our Art Business Conference here. We welcome the opportunity to call attention to this beautiful space, as well as to the Forum's ongoing efforts to champion its community's rich history, art, and design.
We're pleased to collaborate with Morrow & Associates for this event.