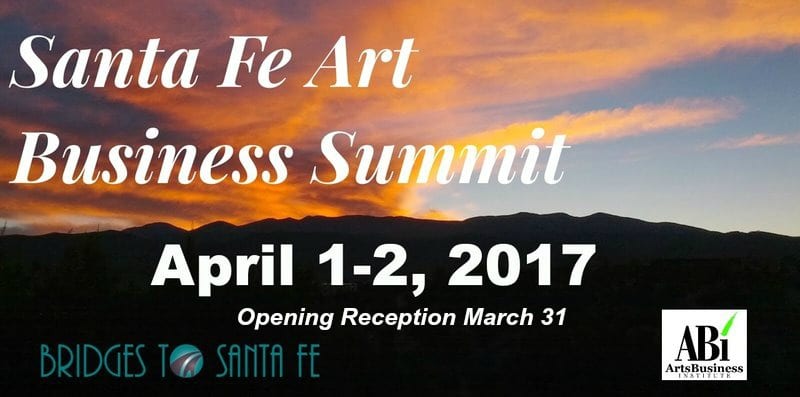 The Arts Business Institute and Bridges to Santa Fe present form & concept, a development event for professional artists. The event will take place April 1-2, 2017, and speakers will cover topics like how to price strategically, licensing your work, and much more. Elizabeth Hulings, the founder and director of The Clark Hulings Foundation for Visual Artists, is the keynote speaker at the event.
A reception will be held at Blue Rain Gallery Downtown on March 31 at 7:00 PM.
Register now or see speakers, sponsors, schedule. For more general information about the conference, click here.