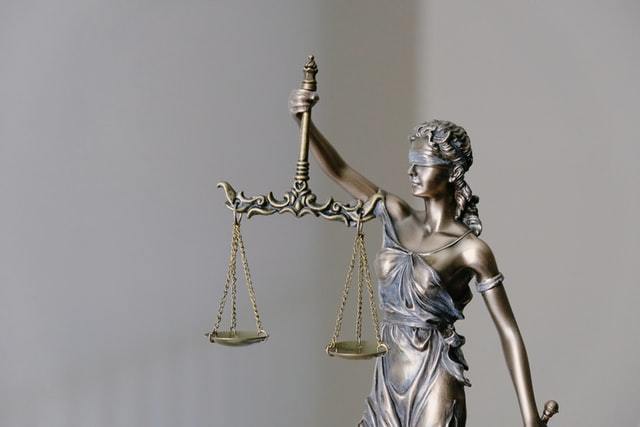 Artists are in the position to be political pioneers. During this tumultuous time, we are all coping with and resolving unrest in various ways, whether that be signing petitions, calling policy makers, or protesting in the streets. Though not as blatantly obvious as the aforementioned methods, the act of buying and selling art is also a tool for social change.
Art Heals
Art has long been a mechanism for healing and processing, especially during emotionally tumultuous times. Posters, murals, and street art, have all had a place in every heated political time to date. But what is becoming more apparent is not the just role that artists play in the emotional reckoning of a community, but artists' economic leverage that can be, and is, used to further political agendas.
During this time of political and social upheaval, I have noticed many professional artists and novice craftspeople alike creating and selling art as a means to direct proceeds towards social change and activist groups. On a small scale, I have seen my peers making jewelry, advertising on Instagram, and selling their work, with all of the proceeds going to support bail funds and organizations such as Black Lives Matter. But this activity is mirrored on a larger scale as well.
Artist as Puppetmaster
One such example is artist Abbey Williams, who has had her work exhibited internationally at museums such as MoMA in New York, the TATE, the Reina Sofia Museum in Madrid, and more. Williams is selling printer-paper sized ink works for $1,750 each and donating all of the gallery's portion of sales to Black Mamas Matter.
Artists are unique to this scenario, because not only are they providing financial support to organizations of their choice, but they are using their platform to inform and demonstrate what they personally support. This is more than just donating money. Artists can promote their values and make the buyer involved in their social change agenda. In Abbey Williams' case, the stillbirth of her first son further illuminated race-based inequities in the American healthcare system. This prompted her to donate proceeds from her artwork to causes that combat this sort of injustice, including Black Mamas Matter. Rather than directly donating the money herself, she loops in a larger network of individuals to support what she stands for. The buyer is, intentionally or not, supporting the political stance of the artist.
Not a Charity Case
Artists don't have an inherent responsibility to be charitable, even to organizations whose ideas they support. However, should artists choose to provide monetary support to a given organization, they have the power to publicize and inform and also have it lead to concrete financial contribution.
Artists differ from other entities that sell items because it is a much more personal act and result. This purchase of art is not a "one and done" situation where the one interaction (the purchase) triggers a sum of money being donated to a certain cause: in most cases, the item being purchased, the art, will stay with the purchaser, and may serve as a constant reminder of that political action. The art now serves as a visual cue to thoughts related to whatever organization or movement the purchase supported.
Art, Commerce, and Soul
As I write, propped up next to my laptop is a cartoon-ish rendering of a photograph of me and my friend. She bought it as a gift for me, with all of the proceeds going to support the The National Association for the Advancement of Colored People (NAACP). Each time I look at that picture, first I feel warmth towards my friend and the moment captured in the photo, but secondly I feel upset as I am reminded of the current injustices in our nation. That second feeling sticks with me. While if I wanted to, I could turn a blind eye to the media and hole up in my room, isolated from the chaos going on in the world, this little frame refuses to let me forget. The movement has entered my home, manifested in the form of this picture frame.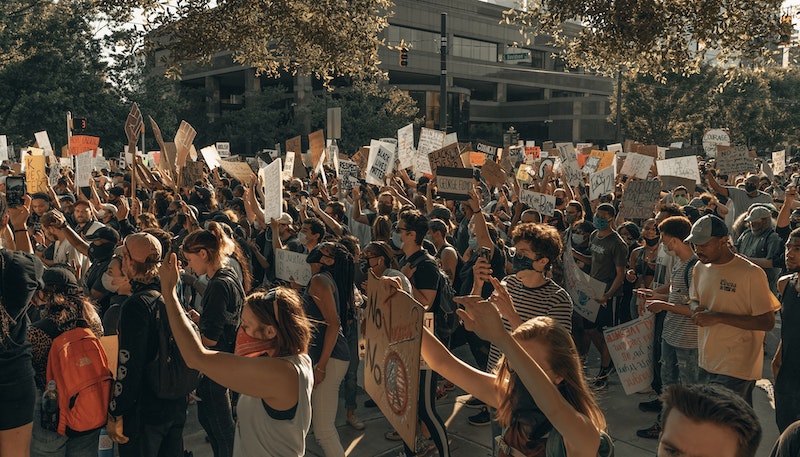 We are now dealing with the entanglement of art, commerce, and soul. When we buy something, not only is it a monetary investment, but in a way it is an investment of our soul. By spending our money, we are investing in the idea that what we are purchasing will improve our current life—whether that means purchasing food to nourish ourselves, paying rent to offer shelter over our heads, or buying art to satiate a greater mental, intellectual, or emotional need. When we buy objects and surround ourselves with them, they begin to make up ourselves. Unlike other necessities such as food and shelter, the subjectivity that goes into buying art is a strong reflection of the buyer's values and beliefs. Because of this, there is a much larger implication and baggage that comes with buying art. When you buy a painting, you are not simply bartering paper currency for acrylic plastered on canvas: with your financial contribution, you are showing you support the artist, what the art stands for, and the system under which the art is sold.
Navigating a Mindful Market
If you are a buyer of art (or really a consumer of any kind): consider who you buy from. What are you supporting? Does your act of purchasing art come with more implications beyond satisfying your aesthetic desire? What do you stand for and how does what you buy reflect that?
If you are an artist: consider your position of power. You have the authority to impact change, both subjectively through the impact of your work, and objectively through the economic transaction of selling your work. Where do you want to see change?