Business Insider reported earlier this year that "millennials are more likely than other generations to see art as a financial asset." Personally, I love going to art galleries on the weekends with friends. I've lived in New York for a good chunk of my 20s so far, and one of the best things about being here is that there are so many places you can go see and visit art. But outside of a gallery or a museum, I've only seen modern artists hung up in a rich client's office.
It can be demoralizing to realize that I might need a few bitcoins before I can start buying artists' work. To be fair, while I've always wanted to start collecting art, I never really expected it to happen anytime soon. Most people attending the galleries know ahead of time that the art isn't coming home with them and will stay hanging on the walls.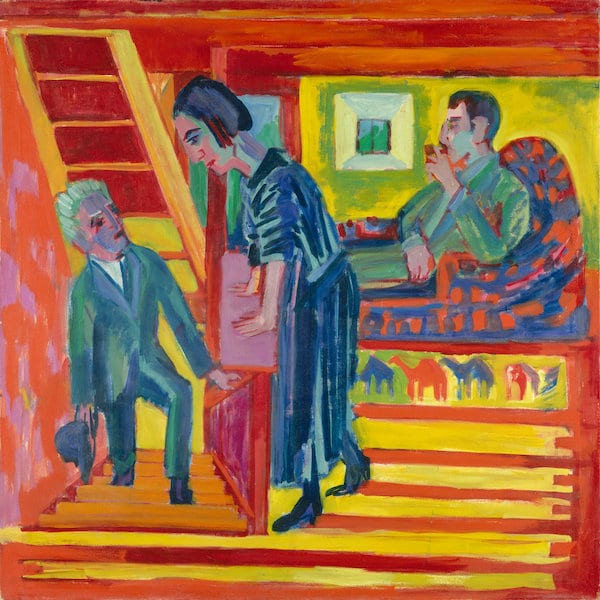 The new app, Art Money, is working to make art more accessible to those of us who don't qualify as standard art collectors. Through the app you can qualify for a loan to buy artworks worth between $1,000 and $50,000. You then pay the app back over ten interest-free monthly installments after paying a 10% advance.
But while that may make things more accessible on the buyer's end, how helpful is Art Money to gallerists? The reviews are mixed. Jared Linge, founder of High Noon Gallery in New York, commented to Hyperallergic that his gallery has doubled its sales since it started using the app two years ago. However several other gallerists in the area reported no sales at all through the app, with a seller who added that one client had been offended by the payment plan offer, and responded by buying an extra art piece to flaunt his wealth.
One of the flaws with the app is that it does appear to exclusively through galleries, and currently, Art Money seems to have no plans to expand to working with artists directly. A possible way for artists to sidestep this might be to adopt a similar pay scale model for payments made over time. Whether or not this would work—letting buyers take home paintings before payments are completed—would be a choice for the artist to make on their own, which could be risky without the insurance policy provided by the app.
Regardless of if they are using the app or not, more young people are looking to turn a profit from "art flipping," and quick—Bank of America's US Trust Insights on Wealth and Worth report from 2018 stated that 85% of millennial collectors said they were very or somewhat likely to sell in the next year, but only 24% of baby boomers and 41% of Gen X collectors planned for the same.
Art Money isn't just designed for people looking to "flip" or increase profit on art, but it might be a great first step for aspiring collectors to begin that journey. It might take some time to take off for other generations, but in the meantime, this millennial may need to start measuring her walls to make way for some new art.