Dear Friends: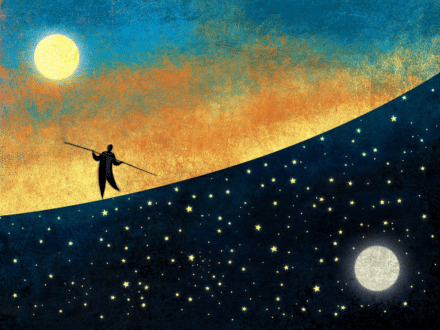 This month we have rounded the corner on 2017—hard to believe! In our Accelerator we completed the shift from identifying big goals, to compiling detailed activity reports. I have been reviewing everyone's proposals in depth, and they are really coming along. As you'll see below, July at CHF has also been about big vision and small details—how to manage both at the same time. If you concentrate on one to the exclusion of the other, you get nowhere, and very often it takes someone else to help you strike the balance again.
Balance is a continuous process. You don't just find your equilibrium and then stand on that tightrope without thinking any more about it. No, every moment requires rebalancing. That's life, and that's business—no matter what kind of business you're in. We're here to confirm for visual artists that they must seek balance between artistic and business practice, and that they can succeed at both. Creating art drives the business, and smart business enables the continued creation of art. You can't have one without the other.
I wish all of you continued success with your own balancing acts, whatever they may be. Please don't forget to help us sustain CHF's. We'll continue doing what we're doing, while at the same time doing even more and bigger things.
Elizabeth Hulings
Director, The Clark Hulings Foundation
---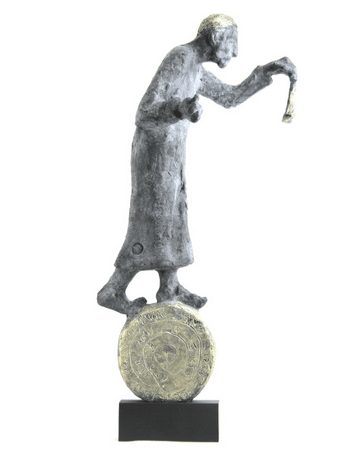 CHF Business Accelerator Update
This month in the Business Accelerator Program, our Fellows are crafting their Field Reports—a vital practice for the success of any business or creative partnership. The purpose and importance of field reports is universal across all careers: they keep projects on track, highlight goals, milestones and accomplishments, keep us financially accountable and offer our project stakeholders a look at the nitty-gritty of a project's progress.
However, even with this tremendous value, it's not uncommon to feel that field reports are overwhelming or superfluous. And despite this, our Fellows continue to inspire us by approaching them with confidence and enthusiasm—seeing firsthand results and value in the business of being thriving artists.
To learn more about CHF's Business Accelerator Program click here, and read about the 2017 Fellows' goals and artistic practices in their own words in the Spotlight On… series.
---
Arts Organizations Are Better Together
CHF works with other organizations that offer tools and community to working artists. These partnerships provide
 opportunities to fulfill our public missions, like our collaboration with Artwork Archive, an organization that provides an easy-to-use, reliable tool for tracking art. This is such an essential piece of the business that we have arranged for a 20% discount to any of you who sign up through CHF.
You can also listen to the CHF interview with Artwork Archive founder, John Feustel, where he explains the need the Archive aims to meet and the benefits of tracking collections for artists and collectors. The Thriving Artist Podcast features interviews with host Daniel DiGriz and leading experts on the business of art, including advisors, gallery directors, and collectors.
Read more about Partnership opportunities with CHF here, and learn how to connect with other working artists at The Artist Federation.
---
What's New On Our Learning Portal
External forces from the 'real world' seek to hamper our creative impulses and intentions. In And Now, A Word About Motivation, Daniel speaks to the motivation needed to push through those forces, as well as tools that strengthen the practice. Read on for a healthy dose of the realities working artists—and all entrepreneurs—face in today's economic climate.
Following on Elizabeth's Director's View from last winter, What is Visual Art, this week's staff view, A Critical Eye to Decorative Art, addresses how art as decoration presents a certain tension. Who decides what is decoration and what is art? Whether a piece engages the viewer or not can determine the answer. How a piece is received is key to its marketability, and CHF Education Coordinator Ella Adkins argues for a more comprehensive discourse to open the discussion to all art lovers. A student of creative writing and art history, Ella has quickly become an integral part of our programming team.
To learn more about the business of art, visit our Learning Portal, and while you're there, be sure to check out our Thriving Artist Podcast, which is also available via Android, RSS feed, Stitcher and iTunes.
---
Spotlight On…
Our Fellows have upcoming exhibits all around the country! Can you make it to any of the ones below?
Donna Lee Nyzio, Laumeister Fine Art Competition

Location: Bennington, VT
Dates: July 29 – October 8, 2017
Description: A group show of representational work.
Donna Lee Nyzio, Salmagundi Club Annual Painting and Sculpture Exhibition
Location: New York, NY
Dates: July 31 – August 11, 2017
Description: A group show of living American artists featuring painting and sculpture.
Gregg Chadwick, Elvis Has Left the Building
Location: Memphis, TN
Dates: August 2 – August 31, 2017
Description: A group show in homage to Elvis Presley.
Kristen Brown, BLUETS: to fall under a spell
Location: Oakland, CA
Dates: August 3 – August 26, 2017
Description: A juried group show inspired by the color blue.
Donna Lee Nyzio, Ship, Sea and Sky

Location: Gloucester, MA
Dates: August 6 – August 31, 2017
Description: An invitational exhibition featuring the seascapes and coastlines of New England in a variety of media.
Belgin Yucelen, Paradox
Location: Denver, CO
Dates: August 17 – September 10, 2017
Description: A juried group show of painting and sculpture.
Donna Lee Nyzio, ASMA Marine Artist Show and Sale
Location: Old Lyme, CT
Dates: September 3 – November 3, 2017
Description: An invitational group show and art sale featuring members of the American Society of Marine Artists.
For a listing of all current and upcoming shows by our Fellows, visit CHF's event calendar.
---
Let's Keep Artists In Business
Support CHF's educational programs today.
---
Learn more about our work: 
Helping Artists Succeed is Our Business.