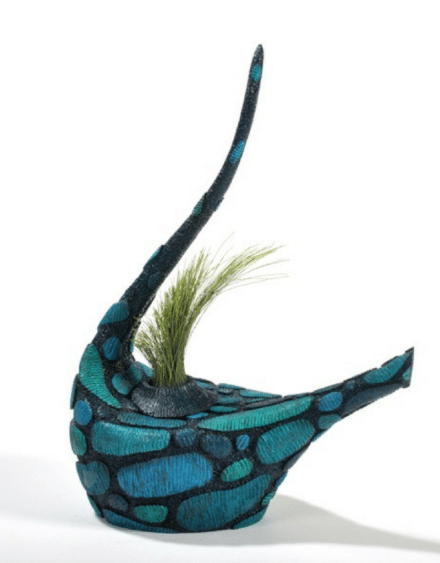 The Morgan Glass Gallery hosts it's annual teapots! exhibit. This is the 12th year that the gallery will host their show of sculptural teapots, highlighting the unique form of a household object.
CHF Accelerator Fellow Kristin LeVier will participate in the show, putting her unique spin on the concept. Kristin is a sculptor who works primarily in wood and metal. "I make minimalist, contemporary sculpture that's driven by my fascination with the natural world," Kristin explains. "I find great beauty in non-traditional subject matter and inspiration in a broad range of sources."
Read about Kristin's work and business objectives in her CHF profile.