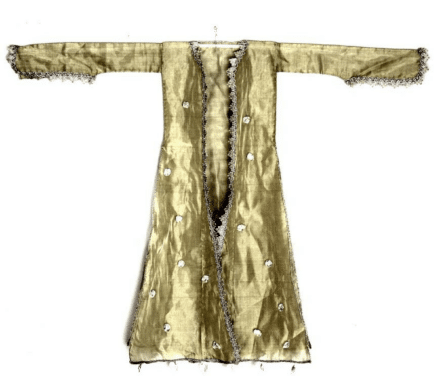 Artspace's Helena Davis Gallery in Richmond, VA hosts CHF Business Accelerator Fellow Belgin Yücelen's solo show Clothes from the Past from July 27 to August 19, 2018. This show features a series of sculptural dresses referencing the clothing patterns of Europe and Anatolia during the era of the Ottoman Empire.
Trained as a sculptor, Belgin works in a variety of mediums. "When a certain art form is the most suitable way to materialize an idea, I invest time in mastering it," Belgin explains. "Since my work is driven by philosophical ideas, humanistic concepts, current debates, and history, I do a lot of research and reading on specific topics throughout the design and creation phases." Read more about Belgin's artwork and business on her CHF profile.
All of Artspace's upcoming shows can be seen here.