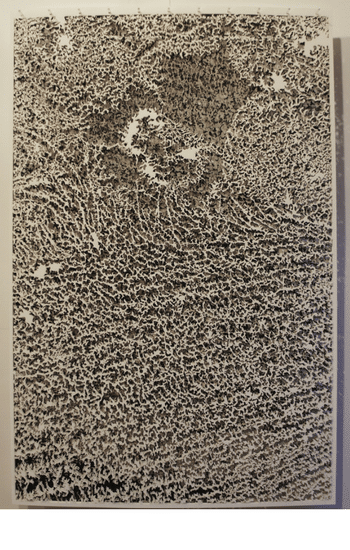 The Workhouse Arts in Virginia presents Compounds Not Required: 29 47 13. This group exhibit showcases metalwork artists and the innovations of the craft. Clark Hulings Foundation Accelerator Fellow Blake Conroy's works of etched brass and intricate cut paper sculptures are included in the exhibit.
"Artists are instrumental in changing the way we think about art, culture, people, societal norms, environmental issues—pretty much everything that goes on in the world," says Blake in his CHF interview. "Without artists, people would not be able to shift perspective, and understand different views and ideas." This is an opportunity to see a phenomenal talent. The opening reception and artist panel takes place in the Vulcan Gallery on February 10th, 6-8pm, and the show runs until March 4th. 
See Blake's work here and read more about the exhibit on The Workhouse Arts Center site.