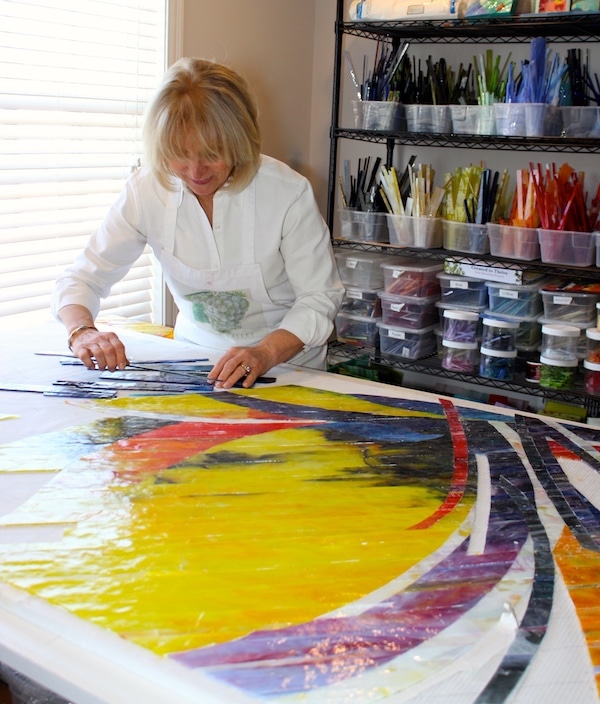 As CHF's 2019 Accelerator passes the halfway mark, we want to acknowledge the extraordinary efforts of our 15 Fellows. We push these visual artists to excel, helping them to create a career blueprint and acquire the skills for attaining their business goals. "There is so much to learn, absorb, and apply," says Sharon Crute. "Everything is valuable."
It is not an easy process, especially when you consider that these are professionals who were already carrying a full workload before they even applied to the comprehensive program. Above and beyond their own art-business commitments, they attend weekly virtual workshops and interactive labs, receive regular homework assignments, and are expected to meet and collaborate with each other in smaller groups. "We are looking out for opportunities for each other as we learn more about what we are each are trying to build," says Bradley Reyes.
Karen Whitman considers the support that all the Fellows and staff offer a key part of the process, and the information sharing goes both ways. "The group brainstorming leads to us all finding things that others know or have experienced that can be applied to ourselves."
Despite the Accelerator's rigor, these artists are rising to the occasion. "[It] has helped me to understand and define a sales strategy, develop an action plan to meet my objective, and understand the importance of a network," says Terri Albanese. "It's helping me to dream and reach my dream."
To learn more about our 2019 Fellows, visit their profiles, where you can read their brand stories, see examples of their work, and find out exactly how they plan to apply their newfound business knowledge to succeed as artist-entrepreneurs.