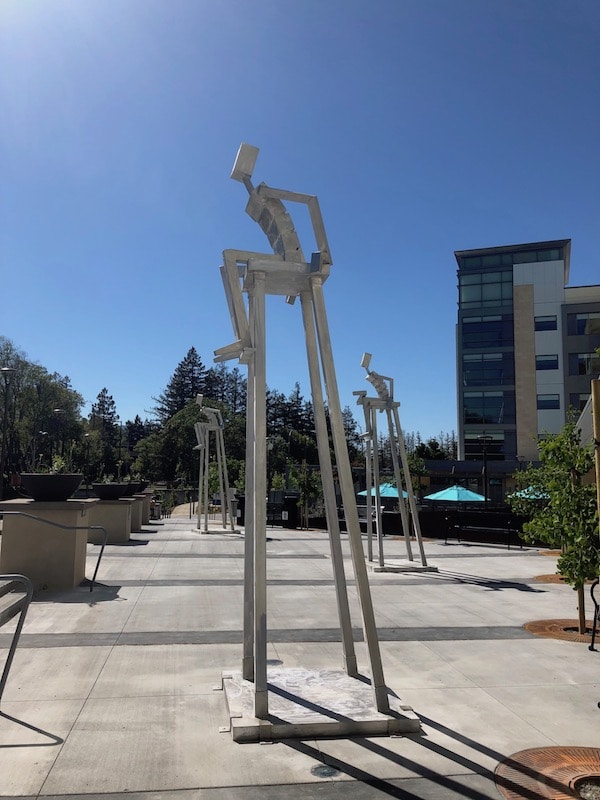 It's getting to the end of the year, when we like to take time to reflect on all the things we have accomplished. Our team has a few highlights that we're especially proud of: the Report on the Working Artist, our many Art-Business conferences, development of new partnerships, great plans ahead for 2020—and of course, our amazing 2019 Accelerator Fellows. Fellow James Moore has had a recent string of successes.
James is an experienced sculptor, whose art focuses on combining figurative and abstract elements. He came to our program with the plan of building a network of public-art contacts nationwide and continuing to apply for commissions. His work, Stargazers, is featured in the Hyatt House Hotel public art project in Cupertino, CA. Raji Mahalingam, Fine Arts Commission of Cupertino, said: "Star Gazers is a wonderful example of how our Fine Arts Commission works to enhance our city's cultural and visual landscape. Through the work of wonderful artists like James Moore we're able to make our city an even more attractive place to work, live, or visit." James was recently named a finalist for the Sunnyvale Recreation Center public art project in Sunnyvale, CA, and was just awarded the commission for the Seymour Street Plaza Sculpture Project in Montclair, New Jersey.
Here's to a great 2019 and an even more artful 2020!