CHF is launching a new series with Daniel DiGriz—Host of The Thriving Artist™ podcast, Instructor at The Clark Hulings Foundation, and Digital Ecologist™ at MadPipe—called Practical Tactical Entrepreneur series. These art-biz courses will provide hands-on tools that will accelerate what creative professionals and art-entrepreneurs can do to grow their business—while cutting waste, saving time, and delivering maximum punch for the effort.
In a recent interview, Daniel shared his inspiration for the new series: "In a recent course I offered on designing sales and marketing materials in Canva, I noticed a LOT of questions about the video. Well, I use OTHER tools for video, but I do have some kung-fu that lets me make studio-quality videos without leaving my desk. The itch to build a course in response to those questions hasn't gone away. Yes, it takes a lot of time and preparation to produce a course like this, but I've hit on a way we can do it, and ALSO serve up ADDITIONAL very practical courses that teach artists and creative professionals—in about 90-minutes—what it has taken me decades to learn."
The first two courses in this live series are available for immediate sign-up: Make Professional Videos at Your Desk and Build a Youtube Channel Fit for Prime-Time.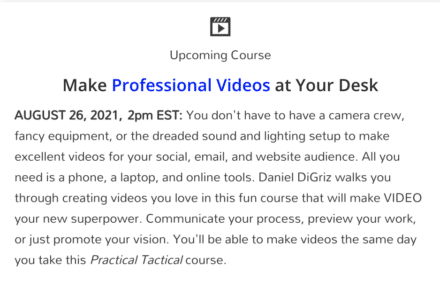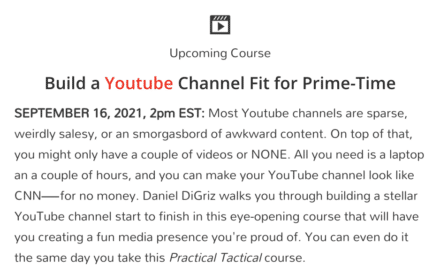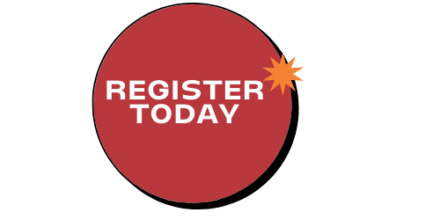 Daniel DiGriz is a serial entrepreneur, startup founder, and investor in numerous businesses and asset growth opportunities. By trade, he is a brand storyteller, enterprise evangelist, and community organizer for business. Daniel's companies include MadPipe® which puts good ideas in front of a broader market with sales-aligned marketing, brand messaging, and campaign direction. And Free Agent Source, Inc.—the consulting firm that delivers enterprise projects through direct relationships with consultants. He also works closely with the Clark Hulings Foundation on its mission to equip creative professionals with the tools of successful entrepreneurs and leverage creative intelligence to drive innovation. Daniel's website is digriz.com and his social profiles include Twitter, Youtube, and Linkedin.