What works about the new normal?
As someone committed to CHF, you're at the vanguard of a fast-moving arts community. We're all in the middle of virtualizing. Everyone has gone from pandemic panic, to Zoom fatigue, and back. But as we roll out our yoga mats to stretch online, meet our friends for happy hour on Skype, or book a video consult with our doctors, we're starting to realize this is a world alive with possibilities. Suddenly, geography is not a barrier. The virtual world is a powerful tool that will serve us long-term, and it's not going anywhere.
We're excited about the enhanced possibilities for connection. We're opening up even richer opportunities for learning and collaboration for visual artists & makers—and the organizations that serve them.
CHF is co-producing the Virtual Santa Fe Indian Market with SWAIA and partnering with Artspan to produce artists' websites. CHF is offering cutting-edge art-business training to hundreds of Native American artists. This is a groundbreaking collaboration with the best possible partners, and we launched August 1st.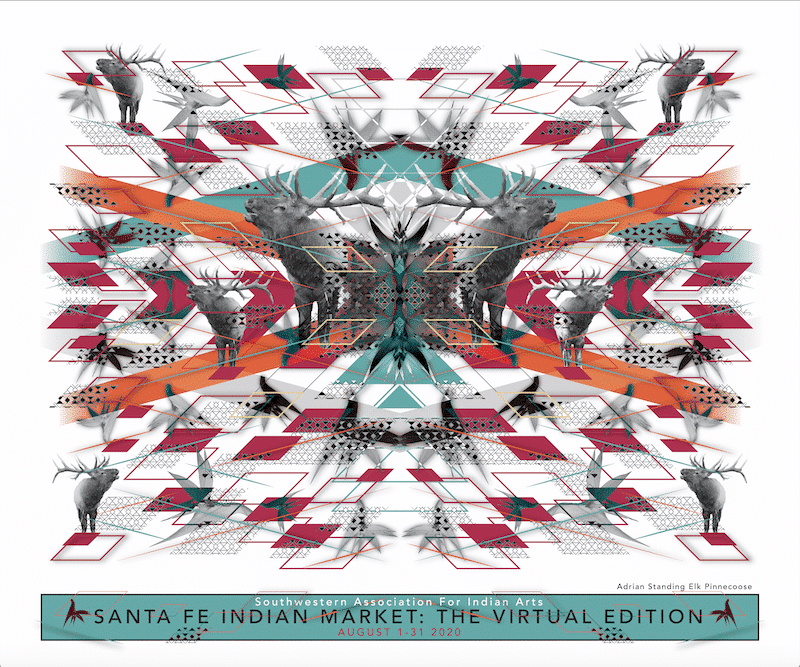 Our Digital Campus just got a huge upgrade: it's a lighter, faster, more powerful experience with a continually growing library of courses in nine curriculum areas. It's still free to register for your first nine courses and access the shiny new online community, and full access is still less than a Netflix subscription. Stay tuned: we'll be telling you even more…
We're proud to preview our October conference: Virtualize Your Career TM—Thriving in the New Normal: an 8-session series for working artists focusing on Career Blueprint, Sales Strategy, Brand Narrative, and Peer Networking. Supported by data on artists' career needs, aspirations, and capabilities, with a proven track record of success, this conference is bound to change lives, boost local economies, and positively represent our partners.
The current class of Executive Fellows in our Art-Business Accelerator is getting 1:1 consulting on an ongoing, virtual basis and actively moving forward. Robin Holder recently shared her powerful, civil-rights focused work to accompany two CHF articles. Steven Lester was just featured in the United States Sports Academy article about his Jesse Owens "Race Against Hate" painting in his Olympic Spirit series.
It's essential that artists build professional networks with one another and with gallerists and collectors—so expanding the virtual space and offering even more possibilities for meaningful connections is a natural next step. Our new Facebook platform for The Thriving Art Exchange is set up to meet the growing demand!