In this Spotlight On interview, we check in with Artwork Archive Co-Founder Justin Anthony about what's developing in the art management sector.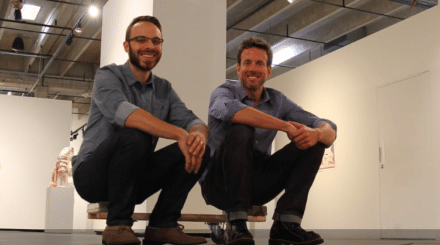 We interviewed your co-founder, John Feustel, in 2015. What's new with Artwork Archive?
In 2017, we saw an all new version which makes it easier to upload and manage work in the system. Most of the features you'll see released in the next few months have to do with empowering artists with better ways to share their art with the world. Organizing and sharing work and personal information like CVs, bios, grant applications, and other proposals will be easier and we'll be announcing some exciting news on the integrations front—specifically how you can integrate Artwork Archive with your own website.
In John's podcast interview, he mentions that customer feedback guides Artwork Archive's development. Do collectors and artists have different needs when tracking their art?
That still holds true, and our collector audience has grown considerably since we last talked. There is definitely a difference between the two. One of the biggest differences is that artists tend to be more focused on ways to get exposure, and collectors and organizations tend to be much more focused on privacy. Both groups are looking for ways to organize and manage their work, but they have different needs. Things like reporting, time saving features, and ease of use are common elements on both sides.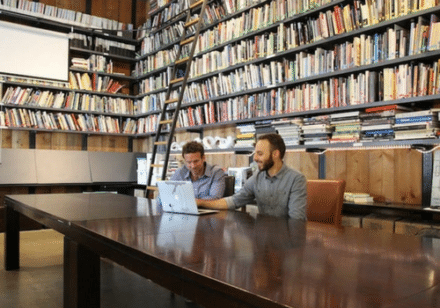 We remain a company driven by our user base and get feedback on a daily basis from artists and art professionals around the world. While so many other competitors end up trying to be the next Saatchi or online gallery, we've stayed focused on providing artists the tools they need to get organized, save time, and run their business with confidence.
When do your clients come to you? Are artists at a certain point in their careers, or have collectors reached a certain capacity before they need an inventory system?
On the artist side, we actually have an even distribution of artists that are just starting out, all the way to late-stage artists looking to preserve their legacy. For those emerging artists, it's critical to arm themselves with the tools they need to succeed. For mid-career artists, the need for something to track and manage all aspects of their growing business tends to be the driver. And, for later-career artists, the desire to preserve one's legacy or to reinvigorate one's career tends to be the driver.
For collectors, it's usually driven by what we called "trigger" events. Estate planning, insurance, moving, natural disaster, etc. Any event that makes people appreciate the value of preserving and protecting the collection they love.
What about the art world is exciting you lately?
Art fairs and more personal interactions are gaining ground over the traditional gallery market. We are really excited to see the rise in focus on business tools and business intelligence for artists—something that has traditionally been overlooked. It's wonderful to see organizations like yours stress the importance of how an understanding of the business aspects of art can lead to career success.
For more on the Artwork Archive community see artworkarchive.com/blog, and read about CHF's partnerships here.