Welcome to the world of work
As artists enter the workforce, they're tasked not only with making a living, but with fulfilling The Foundationamental role of the artist—cultural reflection and creation of meaning. Artists are comfortable with being a cultural force, but some are still getting accustomed to the idea of the artist as businessperson. It's understandable why some artists are resistant to professionalizing their field—not because of the perception that business is for squares in suits, but because commodification suggests losing some fundamental aspect of art that makes it so culturally valuable.
Art as a profession is becoming more democratic, for a variety of reason—the advent of Instagram allows artists to showcase and sell work without a gallery, for example. Now that changes are imminent, what will a successful art career look like? Right now, the field is wide open for artists to create their professions as they see fit. If there's some element to professionalizing the art business that's off-putting to an artist—"I'm not good at selling my own work," "I can't stand putting myself up on social media," etc.—they can change that element, or outsource the task to someone else. Since artists lack a career template, they can do as they please. 'Making it up as you go' can allow for innovation, but it can also be overwhelming and even paralyzing.
Visual artists still stand apart from the working pack. Their careers rarely include a supportive team, or if they do, it's informal. Other careers have more institutionalized support systems in place, structures that make things easier for those workers.
Look at the frameworks of other creative industries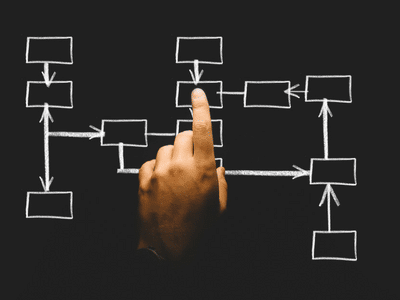 We can look to other fields to inform what a professional art career could look like. Two industries that come to mind are journalism and fashion—creative work, but with a recognizable career path. Some of these jobs have a more structured trajectory for success. Take the writing career of Alison Bechdel: she created her comic strip, acquired syndication, wrote several graphic novel memoirs, one of which is now a Broadway musical, and received the MacArthur 'Genius' Grant—all this from an art school reject. She used her own initiative to get her comic in newspapers ("I started writing to the different editors and seeing if they'd run my comic strip in their papers") and then was savvy enough to transition to another artform when newspapers started folding and a lot of stores that sold her work were killed off. At each step, she figures out how to make money from the work–creative output that assesses (and responds to) the needs of the market.
In the fashion industry, a designer sketches a clothing item and employs sewers and tailors to structure and create the garment. Being 'hands off' with the final product isn't as respected in the art world (although Thomas Kinkade made it clear that the paying public is amenable to it), but it's expected and admired when the art is haute couture clothing. Why is it accepted in one creative field, and not in visual art? There is utility in examining other professions as possible templates for the visual artist. It's a way to hold up examples of what's normalized for other careers and ask 'why can't artists have that?'
Artists are now part of the business sector more than they ever have been. This means more peers, varied output, competition, and more ways for work to be financially rewarding. But what's most important for the career trajectory is the artist's desired end result, whatever that may be—to be a household name? To make art that's considered a luxury good? Maybe those will be goals for some artists, but not all. And they won't be the only markers of success.
The democratization of the art profession means new channels are open for artists, and artists can go any number of directions. So what will the professional artist's career look like? What tools and systems will develop to support it? Right now, the artist's career plan is "a blank slate you can write yourself." It's an exciting time for the art world, and I'm eager to see what opportunities develop for working artists. There's got to be more to aim for than bolstering a financial portfolio.
Artists can reconstruct their field as they see fit. The last several decades framed contemporary art as a luxury good, and in so doing, made a lot of money for relatively few people. Now, professional artists have opportunity to redefine what their careers will look like.
Perhaps the legacy of this generation of working artists will be the establishment of a stabilized, recognized system that supports artists at all career stages.
CHF Fellows employ innovative sales strategies to become prosperous, with the goal of making 100% of their income from their art. Read about their business plans in these Spotlight On interviews.