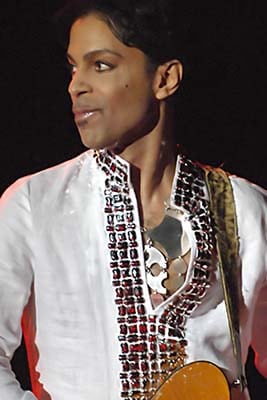 As news of Prince's passing spread last week, most people responded with deep sadness, but none mourned as intensely as his fellow Minnesotans. To the world, he was a creative genius, a master of funk, and a sex symbol, but to the residents of Minneapolis, myself included, he was our neighbor, one of our own.
First and foremost, Prince was a creator and innovator, but his inventiveness encompassed more than just his music, wardrobe, or films—it was visible in every aspect of his life. I wonder how he will be remembered over the long term. Will he be immortalized as a legendary performer and superstar? Or will his legacy also include his many groundbreaking efforts to ensure that artists are properly compensated for their work?
Throughout his nearly four-decade career, he pushed boundaries, both on and off the stage, tirelessly advocating for his right to own the work that he created, even going so far as to break his contract with Warner Bros. in the 1990s. Frustrated by the music industry's practice of releasing one album per year, he changed his name to an unpronounceable symbol in an attempt to make it harder for his recordings to be advertised, and wrote "slave" on his cheek to protest his lack of artistic control. Despite the use of that loaded word, he was making it clear that he was nobody's victim.
What might have seemed like a stunt at the time—after all, Prince was known for his eccentricity—was his way of fighting back against an industry that wanted to rob him of the right to manage the distribution, copyright, and representation of his life's work. Instead, he took charge of his own career, creating his own record label, NPG Records, and limiting the availability of his songs on YouTube and other streaming services.
Some saw his behavior as extreme, but his actions paid off. According to The New York Times, Prince allegedly owned all of his master recordings at the time of his death. What's more, his emphasis on artistic and financial control has had a huge impact on the music industry. Here at CHF, we offer our condolences to his family, pay our respects to the man himself, and above all, applaud him not just for the art that he created, but for serving as a powerful example for all artists, regardless of genre and medium.