Elizabeth Corkery is an installation artist and CHF Business Accelerator Fellow (2015-2016). Elizabeth, in conversation with CHF's editorial coordinator, discusses the development of online art sales, and strategies that are used to market art in the digital realm.
What changes have you seen in the way art is being marketed and sold?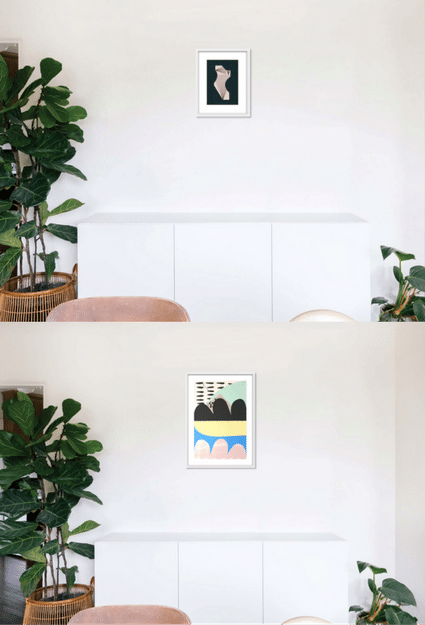 Ten years ago I started working as a gallery assistant at a contemporary art gallery in Sydney, and ArtNet was really the only online platform I was aware of at that point. It was back in 1995 that ArtNet launched the Gallery Network as a platform that connected galleries and collectors from around the world and became the first online auctions platform for buying and selling Modern and contemporary art. So early on the art world engaged with the internet and galleries have looked to strategies of expanding their reach online.
ArtNet continues to be one of the leaders in online art sales but in the last six to seven years it has been joined by a host of newer sites like Artsy, 1stDibs (launched in 2001, but fine art started in 2010), and auction site Paddle8 . Traditional art businesses, like auction houses Sotheby's and Christie's have also joined this space and now have an online/digital platform for bidding on, and buying, art.
One thing to note about all of these platforms is that they still predominantly cater to the sale of represented artists and they're for commercial galleries looking to expand their reach online. Beyond that model, development of platforms like Shopify, Etsy, TicTail, Squarespace, BigCartel have allowed for an enormous space that has opened up for unrepresented artists to connect directly with collectors, art consultants, interior designers, etc.
Describe the different strategies (start-up or other) that are being used to market art in the digital realm.
I think that online art sales encounters a problem that might be universal across all digital storefronts, which is that buyers will always be hesitant that an item will look different in real life than it appears in the digital image. For fine art, this hesitance from buyers is even more pronounced and there is an understandable concern that the condition of the work might be different from what was stated or anticipated.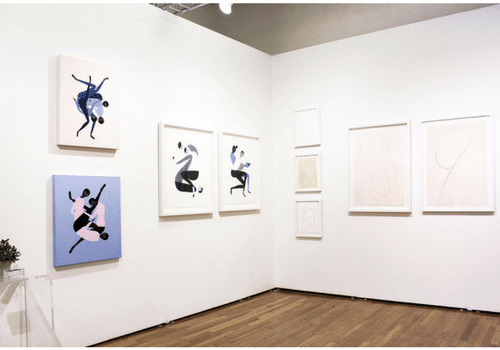 Online fine art sales platforms have to work hard to clear this hurdle through being sure to share incredibly high quality photographs from a variety of angles, using website plug-ins that will place the work digitally into a room to share an idea of scale and composition or extend the ability to have the work arrive on a conditional loan.
Beyond the site itself and its functionality for potential buyers, social media has become a game-changer for artists. Ninety-one percent of the galleries surveyed by Hiscox this year for their Online Art Trade Report said they actively use social media to promote their gallery and their artists. More specifically, Instagram has emerged as the most important social media channel in the art world, with 57% of art buyers surveyed saying this is the most frequent social media platform they used.
A site that I think has a really unique model to showcasing and marketing work online is NY-based Uprise Art. They emulate the traditional artist/gallery relationship but take it online; presenting their artists at numerous art fairs every year and sell their work with regional exclusivity. Which means, if an artist is approached by a traditional gallery for representation, they will move on from Uprise.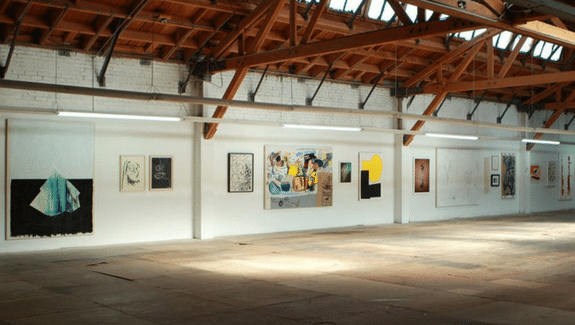 Another really innovative element to their business model is the payment plans they offer for the purchase of more substantially priced items over a period of time. Additionally, they have cultivated strong relationships with designers and brands through their art consulting services and offered many of their artists an exceptional platform for large-scale commissions.
I'm not convinced that online art sales will ever usurp the traditional gallery experience entirely as collectors will always seek the expertise of curators and consultants when making decisions. But online groups like Uprise Art and LA-based Tappan Collective are trying to bridge that gap by including offline activities like special exhibitions and in-person programming in their business model.
What are the sales challenges for a project-based artist and a gallery-based artist? Can the two learn anything from each other?
I would consider myself as falling into the former category as a project-based artist—I tend to make larger scale site-specific bodies of work that are often funded through grants. I don't have gallery representation so if I spoke about the gallery-based model too much I might veer a little too far into speculation!
The main challenge of a project-based artist typically faces is the uncertainty of when your next opportunity to show work will be. Without the regularity of a gallery exhibition every one to two years, you are responsible for initiating your own projects and figuring out ways to fund them. The flip side is that there is no gallery eager to recoup to their outlaid expenses and decisions about the direction of the work can be kept at arm's length from typically commercial considerations. That being said—there is still the self-imposed pressure to sell work!
What's your pie-in-the-sky way of operating? Describe the ideal mode of existence for a working artist. 
What a great question. I think my ideal scenario would be if Peggy Guggenheim was alive and well in 2017! To have the monetary and intellectual support of an engaged patron would really afford you the luxury of time and let you make work without limitations. Peggy was a true art lover and instead of the political or religious positioning that patrons of the Renaissance were more inclined to exert, Peggy's collecting and commissions never appeared to have an agenda beyond her own interest in the artist and their practice.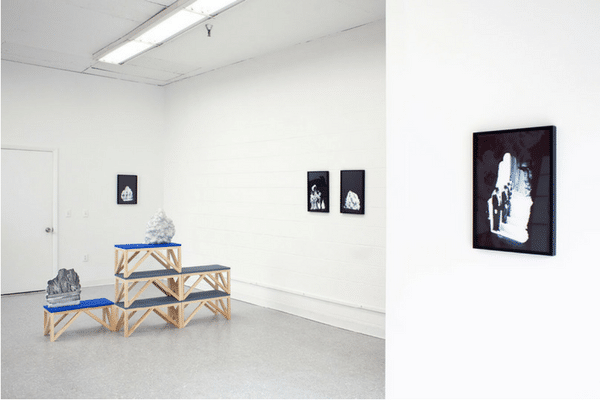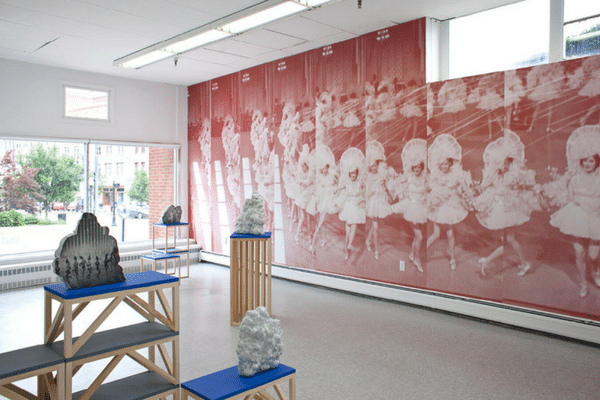 For more from Elizabeth Corkery, visit her website, and listen to her Thriving Artist Podcast episode here.