Dear Friends:
It wasn't so long ago that the word "podcast" was coined. Now it has its own day—September 30 (see below). Just one more example of the rapidity with which our world is evolving, and of the flexibility and resourcefulness required to conduct business successfully in the 21st Century. Some of you tell me that CHF is too avant-garde, too "far out", and that artists won't be able to understand or implement what we want them to do. Well, I am happy to say they are already doing it. Artists, after all, are inventors, risk-takers and innovators. They have never worked nine-to-five, they are used to changing conditions and to exploring new ways to express their visions. What we are witnessing now is the rest of the world catching up to them! It is so exciting to be helping them define their paths in this business jungle which is new to the rest of us. You'll see in each of the segments below just how this is playing out for CHF and the artists we're working with.
Elizabeth Hulings
Director, The Clark Hulings Foundation
---
The Drama of Difficult Art
When marketing art one usually tries to highlight its appeal—but what if you intend for your work to reveal the unappealing? Janet Culbertson is an eco artist inspired by how we treat our environment, and in her decades making art, she's had to carefully showcase themes that can make people uncomfortable. "Any art with a message is political," she explains in her CHF Interview, Marketing 'Difficult' Art, "and most people consider trying to save nature political—I consider it essential."
She describes the importance of self-promotion as a working artist in 1960s New York City: "you had to be your own PR person, you couldn't be modest and defer and always stand back. You had to say, 'Please look at my work,' take it around, find shows, put your name on things." Read the full interview here.
Browse all interviews and opinion pieces on the Learning Portal, and check out the podcast library on our website. 
---
On TAP
Every artist is the primary stakeholder of his or her business. "Artists have to be held accountable and produce measurable results—they have a client base to please," says Holly Van Hart, in this month's Thriving Artist Podcast. Holly, a CHF Business Accelerator Fellow, examines her specific business strategy with Daniel DiGriz, and the ins and outs of building a sustainable practice. Listen to the show for a discussion of 'intelligent but genuine' networking, experimenting with marketing strategy, and cultivating multiple channels of revenue.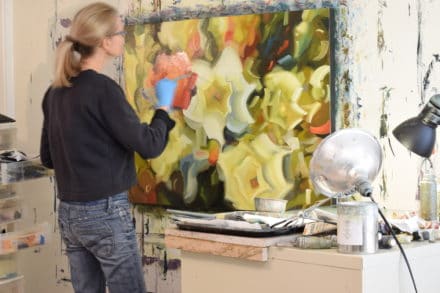 View all episodes of The Thriving Artist Podcast here. You can listen to the podcast on Stitcher or iTunes. Be sure to  rate and review each episode to help us reach a wider audience.
---
Connect and Thrive
At CHF, we repeatedly hear how connections between artists are fruitful in myriad ways. We're facilitating this with The Artist Federation (TAF), where artists can continue to connect and collaborate. Holly networks with artists "to trade ideas, referrals, and best practices so I can learn from them in a way that's beyond what I could read in a book—real life examples of what's working today for individual artists who are on a track that's similar to mine." Read more about TAF here, start connecting with artists on the TAF Forum, and be sure to register for updates.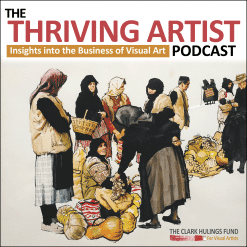 September 30th is International Podcast Day and we have three questions for you: 1) Have you listened to CHF's Thriving Artist Podcast? 2) Did you find it helpful? 3) Would you do us a favor? Give us a review on iTunes and Stitcher. Listening to episodes is free, and you can subscribe and review in just a few steps.
For iTunes:
Go to the Thriving Artist Podcast preview on iTunes
Select the VIEW IN iTUNES button at the left of the screen
Select  RATINGS AND REVIEWS at the top of the screen, then select WRITE A REVIEW
To subscribe to the podcast, select the SUBSCRIBE button
You can also choose to Tell a Friend, Share on Twitter, or Share on Facebook by clicking the dropdown list of the SUBSCRIBE button.
For Stitcher:
Click here, scroll to the bottom of the page, and click WRITE A REVIEW.
Complete the information and select POST REVIEW
Reviewing, subscribing and sharing the podcast increases our ranking and helps other listeners find the show. Find all of the Thriving Artist Podcast episodes here.
---
Spotlight On… Kristen Brown, Gregg Chadwick, Bethany Taylor & Belgin Yucelen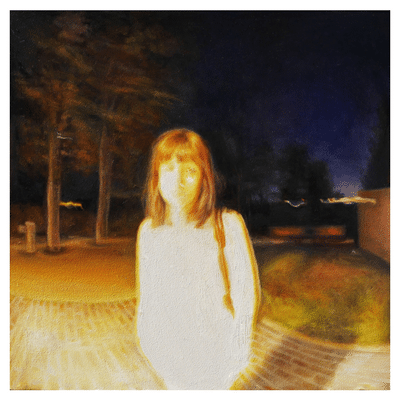 CHF Fellows continue to energize their communities with solo and group shows. See below for what's new and what's currently on exhibit near you.
Gregg Chadwick, Luchador's Dream
Location: Santa Monica, CA
Dates: September 15 – October 7, 2017
Description: A solo studio show exhibiting work inspired by film director and musician Sergio Arau.
Kristen Brown, Bombay Sapphire Artisan Series
Location: Oakland, CA
Dates: October 6 – 28, 2017
Description: The San Francisco Bay Area regional show of the Bombay Sapphire national competition.
Bethany Taylor, Terrain 10
Location: Spokane, WA
Dates: Preview on October 4, Open to the public October 6-7, 2017
Description: The 10 year anniversary of an annual art show with music, art and performance.
Belgin Yucelen, 6th Annual Exhibition of Contemporary Islamic Art
Location: Irving, TX
Dates: October 7 – November 12, 2017
Description: Part of the Islamic Art Revival Series, a program designed to foster cultural connection.
To see all upcoming shows featuring CHF Fellows, visit our events page.