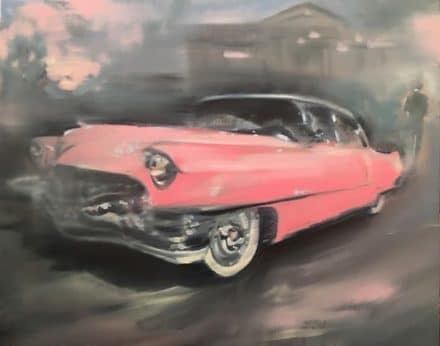 The L Ross Gallery in Memphis, TN will host the exhibition Elvis Has Left the Building. Three paintings by Clark Hulings Foundation Fellow Gregg Chadwick will be featured, including Pink Cadillac (Elvis at Graceland),  Memphis Train (Arcade Restaurant) and Suspicion (Elvis Presley).
The exhibition runs from August 2nd to 31st, 2017, with an opening reception August 4th at 6:00pm – 9:00pm.
Listen to Gregg Chadwick's Thriving Artist Podcast interview, and view his work here.