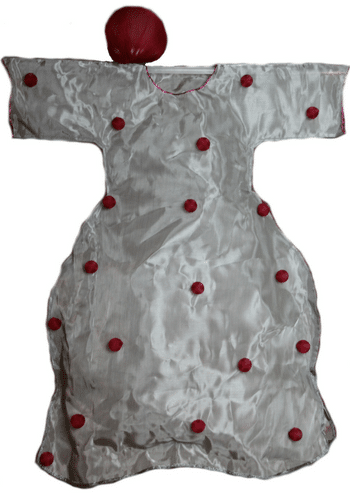 Clark Hulings Foundation Fellow Belgin Yücelen has an upcoming solo show at the Customs House Museum in Clarksville. This installation of sculptural garments, entitled Clothes From the Past, will feature stunning pieces like the one seen here.
"I use my art to preserve and promote my culture," Belgin explains. Of this solo show, Belgin has said: "Clothes from the Past intended to bring history to life by creating sculptural clothes and shoes based on styles that were previously in vogue in Turkey."
Read about the exhibit on the Customs House website, and see Belgin's work here. Belgin has also been featured in an interview with CHF, which can be read here.