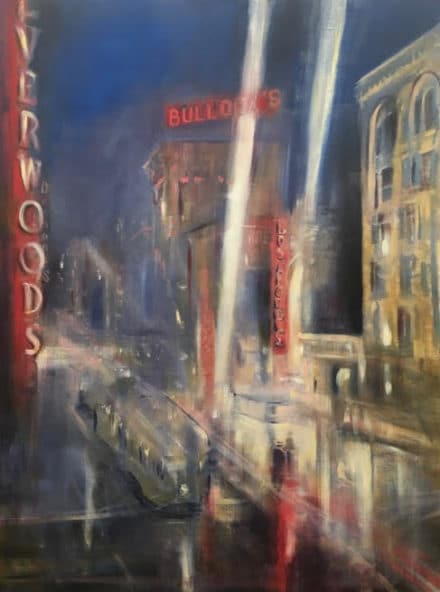 The Other Art Fair Los Angeles, organized by online gallery Saatchi Art, will take place on March 15-18, 2018 at the Majestic Downtown. Gregg Chadwick, a 2018 Clark Hulings Foundation Business Accelerator Fellow, will exhibit his work at the fair. In addition to his Mystery Train series, Gregg will reveal his new series of works that offer an homage to the city of LA, including City Lights, featured here. "For me," Gregg explains in an interview with CHF, "my paintings feel like a magic movie screen that holds shadowy images of all the films that have been projected on them before."
With 110 artists carefully selected by a committee of art world experts, this is a 'can't miss' event for collectors and artists.
Early bird tickets are just $8 and after January 8, tickets will start at $15. The limited edition private viewing will take place on Thursday 15 and is $30. Read event hours, and buy your tickets here.