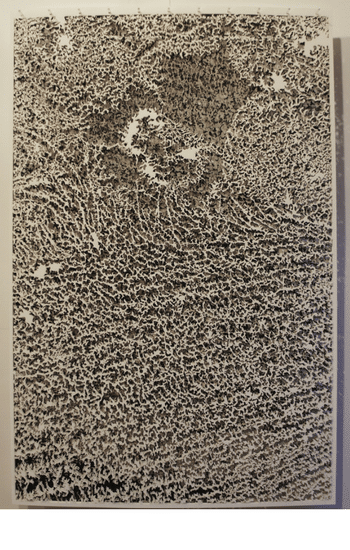 The Massoni Art Gallery in Chesterton hosts Beginnings, a group exhibit featuring thirteen artists. This show developed from the gallery's communication with artists about what was capturing their attention, be it a new series, medium, or subject area. Blake Conroy, a Business Accelerator Fellow with CHF, has work in the show, including his own cut paper sculpture and two collaborative pieces, including a metal and ceramic work with Susan Hosteler and metal and wood piece with Vicco Von Voss.
Collectors are welcome to preview the exhibit April 4th & 5th, and the opening reception is April 6th, from 5:00 to 8:00 pm. The closing reception is May 4th, 5:00 to 8:00 pm.
See Blake's work on his personal site, as read more about his project and business on his CHF profile.