Alex Mathers is a writer and illustrator who captured our attention with his writing on how to increase value in the creative marketplace, and what success means for artists. The Thailand-based artist answered our questions about career management, getting paid, and the ins and outs of making money from art.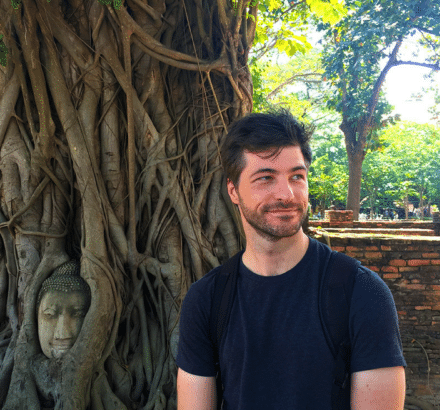 Your ebook Joining the Dots is about generating a sustainable income from your art–why this topic?
I've run my own small design business for more than a decade, and have been through the struggles and the highs that come with it. I wanted to compile what I found were the most important lessons learned from that experience, so that others could learn from my mistakes and gain from my wins. 
This book was the result, and it covers everything from understanding your market, to generating income, to having a philosophy that helps you focus on growth and stay positive, no matter your level of experience.
You note that efforts to help creatives are sometimes hard to understand or unhelpful. Can you elaborate on that? What advice did you find unhelpful as you were developing your creative career?
When I first started out working for myself as an illustrator 12 years ago, I noticed that there was a lack of business-learning material that was directed specifically to illustrators, and even creatives in general. A lot of it was dry and difficult for me to follow, and a lot of it did not apply to the nature of solo, flexible freelance work. Some of it, like cold-calling, was useful but somewhat outdated, with a lack of attention given to the rapidly changing nature of marketing, especially with the emergence of blogging and social media as methods for promotion.
So, given that teaching others was a good way for me to learn, [in 2009] I started Red Lemon Club, a blog that sought to help independent creatives promote themselves online. My emphasis with the blog was to provide solutions in a way that was easy to follow, with plenty of color and imagery. It has since evolved to home in more on self-development, but the aim has always been to support those that work for themselves.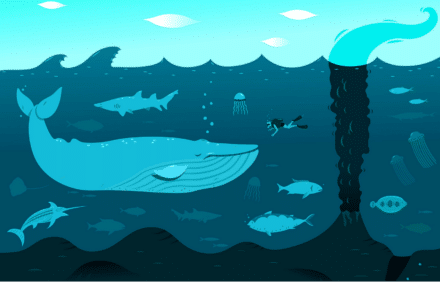 How do you think artists should get paid? There are grants, galleries, selling on Instagram, etc. Do you envision some other sales structure for creatives?
These days, there are nearly endless ways for creatives to make money and get paid, including through commissions; the sale of products and merchandise via newsletter; social media followers; or third-party sites like Saatchi online. An artist can also earn through teaching, workshops, live art shows, webinars, and selling their own products through their own channels with the help of promotional tools like Instagram, as well as selling courses, merchandise, and digital products on online marketplaces such as Creative Market, Etsy, Skillshare, and more recently, Vero.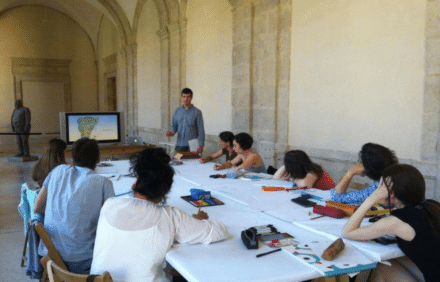 The internet and the innovation that has come with it have opened up further avenues for earning money, from crowdfunded projects on Kickstarter, advertising from content creation on sites like YouTube, and subscription-based content hosts for artists and content-makers, such as Patreon.
Barriers to being paid properly at a fair price do exist, but I am seeing interesting technologies appearing that are working to solve problems like late payments and not being paid enough, namely via the blockchain. The blockchain allows people to send money or tokens more securely, in smaller denominations, and instantly, which will have many positive effects on the industry. The Blockchain Revolution, by the Tapscott brothers, is a good start on learning more about how this is transforming the world of art. Also, I recently wrote an article listing more ideas on making money with your creative skills: 68 Ways to Make Money From Your Creative Skills.
What's on the horizon for you? 
Currently I'm developing a physical planner book that contains daily questions that have helped me get focused in my daily life. I am having them printed in a factory and made available via a new online shop on my site: Red Lemon Club. Beyond that, I continue to write articles, create illustrations for clients, and delve further into fiction-writing.
To read more about Alex and view his work, visit his site, AlexMathers.net.