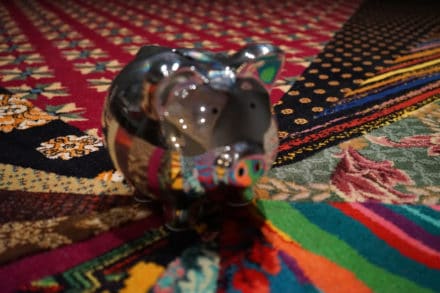 601Artspace presents the show Statistics of Hope, an exhibition with the duo Ghost of a Dream, former Clark Hulings Foundation Fellows, and Jennifer Dalton. This is the artists' first collaboration with each other, and will include installation and sculpture. Ghost of a Dream uses two- and three-dimensional works to highlight the use of materials to identify symbolic value.
This is an excellent opportunity to see Ghost of a Dream's ever-evolving work. "We're able to get people really excited by these huge projects but then also have something that you can put in your living room," says Ghost of a Dream in their CHF podcast interview.
The opening reception takes place March 9 from 6-8pm at 88 Eldridge Street on the ground floor space.
For current and past exhibitions by CHF Business Accelerator Fellows, see the CHF Calendar.