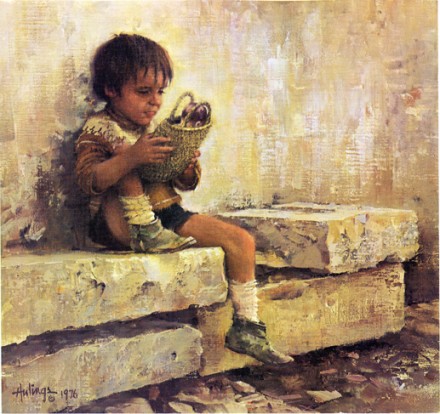 "What are the rich kids doing that I'm not?"
I was asked this question last fall at a "Business of Art" workshop I was leading, after I'd invited participants to tell me what they'd most like to learn, and I must admit it gave me pause. The question implies that wealthy people have access to some secret source of knowledge, when actually the basic premise behind acquiring and growing wealth is pretty simple. No matter how many zeroes there are in your annual salary, the advice is the same: Spend less than you make.
It isn't complicated, but that doesn't mean it's not hard. Saving a smidge from each paycheck is much easier when those paychecks are predictable—and when they involve an extra zero or two. Artists often lack both of those luxuries.
A recent story on NPR's Planet Money deftly summed up the situation. "When you're someone who's never done so great financially, it can seem kind of like magic how other people make lots of money." The inherent challenge in spending less than you make bathes the idea in a kind of magical light, when in fact there are some simple (and relatively easy) steps we can all take to adopt the basic "rich kid" premise.
Avoid Hidden "Taxes"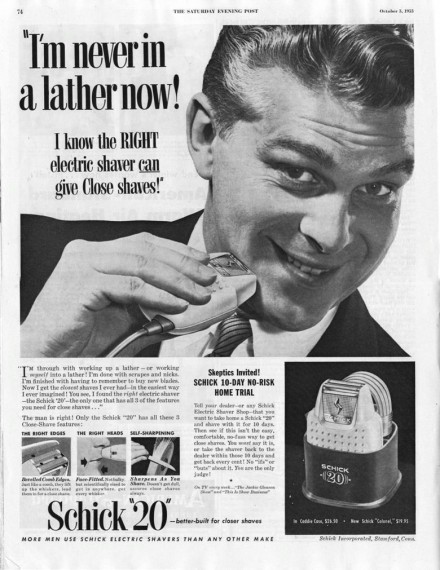 The easiest way to spend less than you make is to eliminate spending that's totally unnecessary—the hidden "taxes" you routinely pay without even realizing it. For example, there's the "sin tax," imposed on specific items by state and local governments, generally to support public health initiatives. New York's soda tax falls into this category, as do most cigarette taxes.
There's the so-called "pink tax," the higher pricetag of the "female" versions of products. A New Yorker named Janet Floyd famously embarked on a crusade to figure out why the cost of laundering a women's shirt averaged $2.09 more than a man's shirt. According to Consumer Reports (January 2010), the pink tax also extends to common drugstore products, including shaving cream, antiperspirant, and razors. The pink tax is easy to avoid, if you purchase unisex or "male" versions of these products instead.
Then there's also the "waste tax," the cost of throwing things away without fully using them; the "spoil tax," when you have to pitch food that's gone bad; the "leftover tax," when you pay for unconsumed leftovers; and the "volume tax," which is "levied" when you spend more per ounce on a product because you've selected the "value" size without ever checking to see if it really was a good value.
And don't forget the "negotiation tax," when you fail to ask about potential discounts or less-expensive versions of the same item. Whether it's financial institutions and suppliers, or your dry cleaners, grocers, and travel partners, many of the businesses you frequent have considerable flexibility when it comes to the prices they charge.
Make Empowered Decisions
Eliminating hidden taxes is certainly liberating, but this kind of empowerment isn't limited to the cost side of the equation. When it comes to spending less than you make, the "what you make" part matters, too.
In an ideal world, you'd earn outrageous sums of money for doing the work you love, but in our delightfully imperfect world, you can choose to earn extra money by putting your skills to use on more than just your passion projects. These are deliberate choices with a very specific goal in mind, such as adding to an emergency reserve fund.
Consider an illustrator whose passion it is to create witty editorial cartoons. He could also supplement his income by using his drawing skills to illustrate anatomy textbooks on the side, because it would generates a lot more money. Similarly, a sculptor who creates commissioned installations may decide to teach occasional workshops for kids as an additional source of income. Although only one of these endeavors is her true calling, she may derive some measure of creative fulfillment from both.
Making empowered decisions about how you want to earn money is just as important as your purchasing choices—and in the end, both paths lead you to the same goal of spending less than you make.
Watch It Grow
Whether it's choosing to broaden your income sources, reducing your spending, or avoid hidden taxes, the individual decisions you make aren't likely to feel big while you are making them, but over time these small steps add up in a big way. Time is the key part of this equation—and it simply boils down to sacrifice and patience.
Plenty of financial institutions encourage savings by rounding up individual payments and setting aside the difference, or by transferring a percentage of each transaction into a unique account. Some institutions will even match your savings as an extra incentive (although these promotions tend to be short-lived). By putting this money into a separate account (a free one—no hidden taxes here!), you won't be as likely to spend it on day-to-day expenses. (That's one reason that 401(k)s and IRAs are so effective at helping us save for retirement—out of sight, out of mind.) The accumulation happens slowly at first, but then it speeds up as your savings are compounded with interest.
If you'd prefer a more tangible approach, keep a jar in your studio, office, or home, and add your spare change to it on a regular basis. The trick, however, is to keep it slightly out of mind. Just as separate bank accounts train your brain to forget about those savings, an opaque coin container can shield you from the temptation to dip into it. Once the jar is full, and you convert those coins to cash, you'll be pleasantly surprised at how much you've collected. (Just be sure to use your own financial institution's counting machine for the conversion so that you avoid paying yet another hidden tax.)
As your savings accumulate, you'll realize that you have built up an emergency reserve fund. I call mine an "I quit fund," because it allows me leave a job at any time, while more blunt commentators typically add an expletive to The Foundation's title. But maybe we should all start calling it a "rich kid fund," because with a little bit of savings and a great deal of financial empowerment, we can all become "rich kids."
There are families that routinely incorporate these lessons into their dinner conversations and daily spending habits, but for those who had a different financial upbringing, it can all seem like a magical secret. Now, thank goodness, the secret's out.