As we champion artists, we also lift up our amazing colleagues who put their creativity and problem-solving abilities behind artists' careers.
At CHF we emphasize the importance of professional networks. Arts Organizations are star players here: they bring artists together by location or discipline; they range from from grassroots collectives to statewide grant-makers. They bring people together to share resources and expertise, to ensure that artists are continuing to develop professionally, connect with their local and national communities and art collectors, and continue to be able to make a living. No one understands invention and reinvention better than artists, and we need them at the top of their games; especially now as their skills as innovators, visionaries, and small business owners are so crucial.
How have arts organizations been there for artists in this unprecedented time? How have they stayed motivated, inspired, and solvent during the pandemic? We spoke with colleagues at forward-thinking organizations across the US to find out.
Paradice Palase—Brooklyn, NY
Paradice Palase opened in 2019 with a focus on their "brick and mortar" storefront gallery and studio space. Co-founders Lauren Hirshfield and Kat Ryals look at the changes to their business model as a blessing in disguise. "We had a lot of programming designed to be in person that was actually better online. We were on a threshold. Change has been brewing, because in the past, the art world has operated pretty much manually. It was really exciting to take this opportunity to expand our audience as a whole, and we did that online." They now have an online members network, hosting programs like critiques, meet & greets, and building relationships. They are also sponsoring virtual studio visits.
Southwest New Mexico Arts Culture & Tourism
The Silver City CLAY Festival, a program of SWNM ACT, provides a supportive environment for Southwest New Mexico artists to meet and work together, building bridges across cultural divides and embracing centuries-old mediums and traditions—clay, mud and earth, binding people together.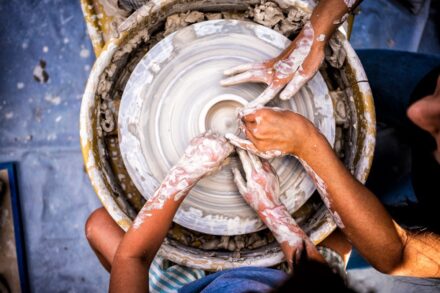 CLAY Festival Founder and Director Lee Gruber gave us a recap of their activity last year: "All of us involved in the support of artists and their work have been more than challenged this past year to envision and figure out inventive ways to support ongoing events and collaborations. The Silver City CLAY Festival 2020, in its 9th consecutive year, was no exception. But, we did it: supporting local Southwest New Mexico clay artists by organizing a COVID-safe ceramics exhibition and sale in collaboration with the outdoor Silver City Farmers Market. We hosted an afternoon of outdoor clay artist demonstrations, held at galleries and business locations in the Silver City Historic District. What a tremendous success it was for all involved, giving the artists and community, confirmation that artistic endeavors were alive and well, to be enjoyed and appreciated by all."
San Diego Visual Arts Network—California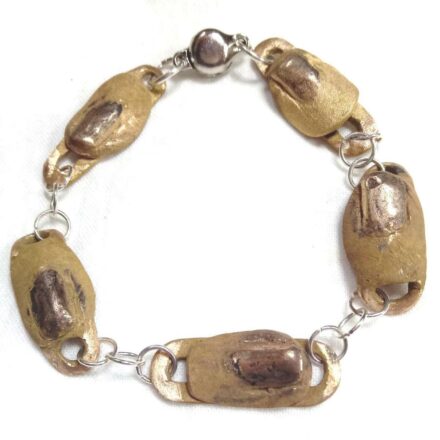 San Diego Visual Arts Network started listing Virtual Events in March 2020 and made them a key part of their information distribution—reaching 150 virtual events in 2020. They have already topped 20 new virtual events in 2021. SDVAN continues to be the premier listing site for visual arts events in the San Diego region.
"This seems to be the time of the year when reports are published about how things are going for the year," notes Coordinator Patricia Frischer. "One comment I will make, is that the arts should not be afraid that online exposure would in any way lessen actual attendance. The more exposure now and in the future, the more people will come when they can do so again safely. Culture seems to be replacing religion for more and more people as we search for peace and equality in the world."
Lake of the Woods Arts Group—Locust Grove, Virginia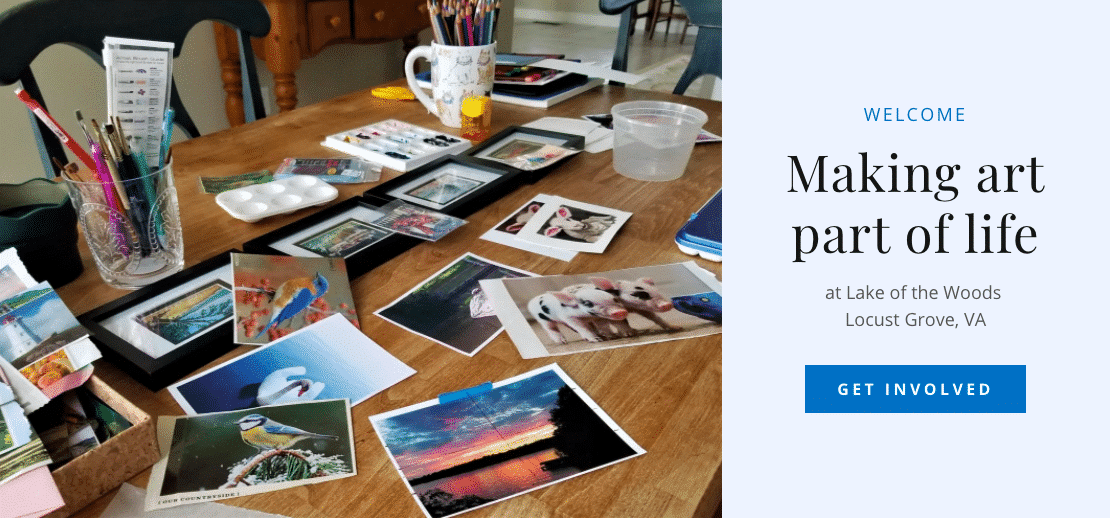 Lake of the Woods (LOW) Arts Group became a year-round organization, instead of just a once a year show, in January 2020. Soon after, when the pandemic hit, they switched their in person meetings to Zoom. Their artists pivoted quickly as well, surprising everyone with how effective they could be on their iPad or cell phone cameras to continue an online version of their monthly "Artist Spotlight" series. LOW's 36th annual art show in September became a filmed and edited video Studio Tour for 13 artists—created by a local college film student. These videos are featured on LOW's website home page, their new YouTube channel, and on a community cable channel. They even bolstered art sales with a "pop up" online gallery shop for the holidays. Chair Jen Heinz reflects: "Our membership is growing as our visibility in the community increases. 2020 was not a year any of us want to repeat, but our artist community has expanded by adapting to our circumstances and pivoting to create new opportunities for our artists to learn from each other and share their artwork."
National Institute of American Doll Artists (NIADA)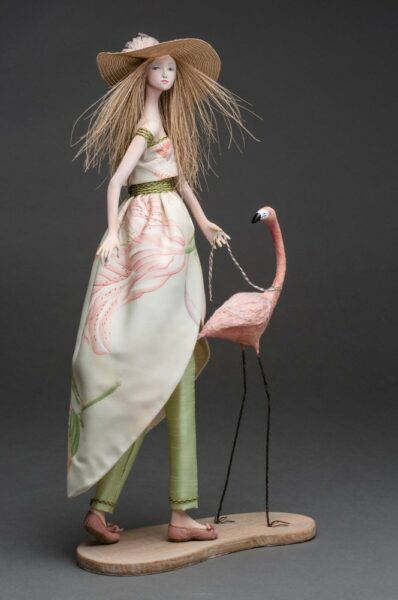 NIADA is a worldwide organization of doll artists who have gathered annually for 58 years. It was an agonizing decision to cancel their traditional event due to the pandemic, but creative minds, passion, and resilience were immediately in motion. They worked rapidly to put content online, and despite the fact that none of their team—at that point— had prior experience, they created a Virtual Conference.
Stephanie Blythe, Director at Large, reports: "Live attendance at our first virtual conference more than tripled the size of our in-person conferences. Once the conference ended, we left our exhibition room open and have had over 850 visitors since. We still receive requests to enter every day. Encouraged by this success, we are currently working on an ever bigger and better 2021 virtual conference."
As of February 2021, their Artist Members' master classes are now online NIADA Academy. NIADA has attained a stronger art doll community, reached new audiences, and is positioned well for a bright future.
Arkansas Arts Council
The Arkansas Arts Council began working remotely in March of 2020. Along with their public information officer, Scarlet Sims, they brainstormed what they could do to keep artists engaged. Enter Patrick Ralston, director of the Arkansas Arts Council, with ARTalks: a weekly Facebook livestream. The show—which included information on applying for grants and getting through the pandemic—was a hit, with hundreds of views. They kept the livestream fresh by bringing different masks, creating art, and even letting a dog participate!
The show expanded to interviewing the players behind our creative economy. "We toured murals and galleries and delved into thoughts from curators, museum directors and innovators," says Artist Services Program Manager Robin McClea. "The entire process was a learning curve, including goofy mistakes and mishaps, not using smartphones, trouble with technology and wifi glitches, but the show continues to spotlight people who are behind making Arkansas's creative economy strong." With the demand increasing, Arts in Education Program manager, Drekkia Morning stepped in with another livestream show, "Art on Arkansas," which spotlights Arkansas artists, including poets and visual artists.
Although the pandemic forced the Arkansas Arts Council to cancel in-person events and programming, their team continues to be proactive in creating virtual exhibits and events. Free online professional development for artists and nonprofit organizations have been extremely popular—and the 2021 Small Works on Paper opening reception, the 2020 Small Works on Paper, the 2020 Arkansas Individual Fellowship Awards, and the 2020 Arkansas Living Treasure award have all continued online.
Olney Art Association—Maryland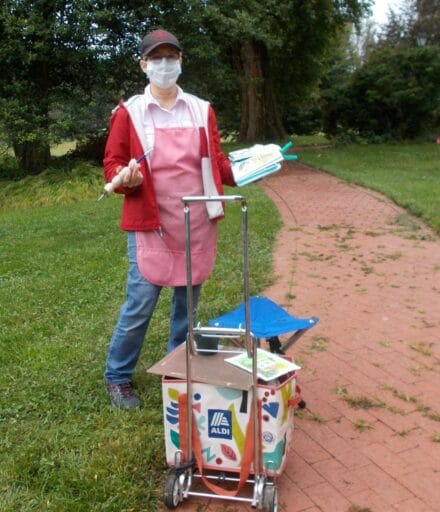 In times of difficulty, artists have always used their creative abilities to figure out how to go forward and produce great artwork. The 90 artists of Olney Art Association in suburban Maryland canceled in-person meetings and switched to zoom meetings, and started featuring presentations by some of the area's top artists. In the nice weather, Olney Art Association sponsored monthly plein air events with social distancing.
President David Terrar reflects: "The membership generally likes the zoom meetings—they don't have to leave home. It's a win-win, really easy to use, and the presenting artist doesn't have to carry artwork from the studio to someplace else. Most members miss the face-to-face social aspect and the usual chatter with friends, but the forced isolation has given them time to work in solitude. I expect future art historians will recognize this as a significant period of artistic accomplishment."
Thank You, Arts Orgs!
We may, in fact, look back at this time and see a surge in artistic accomplishment—not to mention how we'll see artists' contributions support our eventual economic recovery. Our friends at Arts Organizations across the country have set the bar at a very high level, showing incredible perseverance and commitment to their artists. We're so lucky at The Clark Hulings Foundation to have the chance to connect and collaborate with dedicated colleagues who share our passion for equipping artists to thrive