Bill Fine is the president of Artnet Worldwide, an art portal for valuing, buying, and selling art online, as well as an art-news channel. His art-publishing career began as an executive at Hearst, where he served as publisher of The Connoisseur magazine, working with Thomas Hoving, the former director of the Metropolitan Museum of Art, to launch the title in the US. At Brant Publications, Bill was executive vice president and group publisher for The Magazine Antiques, Art in America, and Interview magazines. He also serves on the selection committee for the Philadelphia Fine Art Fair.
In this Q&A with Daniel DiGriz, CHF's education and messaging director, Bill talks about trends in the art market and the value of online art curation.
What first drew you into art publishing?
I had no formal background. In high school and college, I was on a tech trajectory and was cautioned about having art-appreciation or art-history courses on my transcript. This is something about which I'm enormously regretful, for obvious reasons. I would have loved a more formal education.
I audited an art-history course with Professor Olan Rand at Northwestern, and I remembered his description of Sainte-Chapelle in Paris when I visited years later. He called it "the celestial vacuum cleaner," as everything and everybody seems drawn heavenward in that little chapel. Brilliant!
Years later, I was lucky enough to work alongside Tom Hoving, who was a medievalist, having had a big hand in building The Cloisters museum here in New York. My job was to organize ad sales for the fledgling Connoisseur magazine. I started padding the streets, going in and out of galleries and museums. I suppose I learned as much as I know about the art business "on the fly."
You moved from art publishing into a much more commercial business model with artnet. What took you out of the one world and put you into the other?
With the titles I worked on, we were the critical faculty, and rarely sullied ourselves reporting on pricing and/or market trends, but these latter considerations were the elephant in the room. Art criticism notwithstanding, it seemed to me that the price was all that anybody was interested in. And, at the time, pricing was almost arbitrary.
You might go into a gallery and ask, "How much is this Rauschenberg print?" If you were lucky enough to get a straight answer, you didn't dare ask, "Why?" or "Based on what?"
At the higher price points, the business was anything but transparent. The high priestess took you into the green room for a quasi-religious experience; you weren't supposed to quibble over price. In fact, if a dealer or gallerist offered you something and you passed, he might not give you a second chance. Dealers, it seemed to me, had a distinct upper hand.
Auction houses and, to a certain extent, art fairs, offered more transparency but even into the mid-1990s, dealers who bought at Sotheby's and Christie's were routinely able to offer the same goods for resale three or four weeks later at a 200% or 300% mark-up.
The playing field really began to level in 1989, when artnet offered collectors an illustrated price database online.
What was the impact of that new transparency?
Well, as you can imagine, the dealers weren't happy about it. At the time, we encountered enormous resistance. "You're killing my business," they'd say. "I can't buy at auction and sell at a mark-up now, because everybody knows what I paid for it."
The impact is that margins are much thinner, at least in the secondary market, but there are also many more buyers, and auctioneers and galleries have, for the most part, embraced the new transparency. Interestingly, the market is also more efficient, and art works are resold at auction at ever-tighter intervals.
When I got into the business, the biggest class of collectors were professionals—say, doctors and lawyers. Today, many of the biggest collectors are from the financial sector: bankers, brokers, hedge-fund managers, and so forth. These guys demand data points.
What would have been unthinkable to me when I got into the business almost 40 years ago is that art has become an alternative asset class. It is commodified. Art has become currency today. People lend against art. It is now fungible. There are companies willing to sell you a piece of the picture.
For right or for wrong, the price of an artwork has everything to do with your engagement with that object. It's phenomenological.
Like a lot of websites, artnet features original content and writers, but you pay fairly well for quality work. You've got about 230,000 subscribers just for your news eblast. Why focus so much on editorial content?
There are two parts to the market. There is the primary market, and there's the secondary market. The Internet works pretty well where the secondary market is concerned. (What I'm referring to here are those art objects that sell predictably at auction or in galleries, usually by "brand name" artists for whom there are auction records.) If you know what you're looking for, the Internet provides an invaluable resource.
But there is also a burgeoning primary market. I'm talking about newer artists. This market is not as well served by the Internet, which is still substantially based on keyword search. How do you search for that which you don't know exists?
We feel it's also imperative to push the primary market, which we do with the reportage (including images and video clips) that we do on our news channel.
Are you doing that because it drives sales?
We want to support subscribers to our "galleries," and we also sell advertising in the news channel, so I suppose the answer is yes on all counts.
Anybody can throw up a website and act as facilitator for online sales or auctions, but you have this content that goes along with it. Does "news" provide curation and context, which we might be missing in a more generic online experience?
We don't support our own auctions (which are substantially secondary market) in this way. We have the price database, which is considered the "blue book," the industry gold standard. It provides credibility and brand support, but our writers don't write about our auction lots.
Artnet's top-300 list features artists who are getting the most clicks on your site. Many of the usual suspects are there, but there are also lesser-knowns on the list.
Sometimes, they get there on the strength of a museum show or some other kind of news story—an accident, scandal, or somesuch. The 300 list is mechanical. It's the clicks across the entire site against specific artists.
What I do is look at the movement there. Bear in mind, we have almost 400,000 artists in our database, so the top 300 is a fairly rarified list. At one point, I noticed that there were nine or ten Filipino artists on the list in the space of four to six months. It was quite extraordinary, but we started looking at their art and it was wonderful.
So you chase down people on that list when you aren't familiar with them yet.
Absolutely. I might find a name with which I'm unfamiliar, and I check artnet "news" and other channels. Or I may reach out to his or her dealer and say, "Tell me what's going on here."
It could be that one piece of an artist's work sold at an obscure auction house in South Africa to a celebrity like Angelina Jolie. Suddenly, everybody's interested.
What new art or art trend are you seeing?
Art that is more politicized than it has been. I see a lot of what one might call social engineering in art. Dealers are more mindful of opportunities where contemporary African-American art is concerned, for example, or where women artists are concerned, some of whom we have ignored over the years.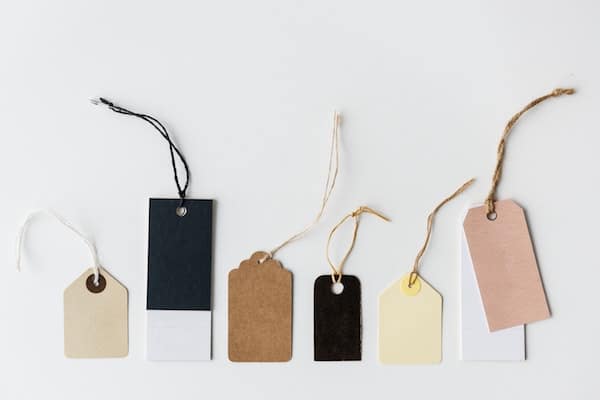 What's the future of the art market?
Transparency's here to stay, and I think the general perception is the auctions have the upper hand where the secondary market is concerned. Galleries selling the primary market are eager to "brand."
Margins in the secondary market are thinner. Four to five years ago, I noticed that there were fewer trophy lots being offered at art fairs, even at the important ones like ArtBasel. Important galleries are offering their newer, younger crop on the strength of the dealer's reputation. Some of these newer artists get what seem to be stratospheric prices right off the blocks but the gallery plays a crucial role.
Much has been made of the Internet's effect of disintermediating the middleman (as in the music business), and many art portals seem to suppress the galleries' brand identities. Not incidentally, many of these same portals insinuate themselves in the communications process in order to get a piece of the transaction.
At the risk of a "paid political announcement," artnet was founded by gallerists, and we have always considered ourselves galleries-centric.
I've always assumed that the prime demographic of art collectors right now is either old money or Silicon Valley new money. Is that still true? Has it ever been true?
I don't think anybody's really got a handle on Silicon Valley. Bill Gates made headlines early on with the Codex, but I don't see a discernible trend there. (Certainly, in recent years, the fair organizers have failed to get a handle.)
I think collectors from the financial community will continue to impact the industry—whether that's old money or new money. Probably new money.
Is there a dominant aesthetic? For example, are you're seeing the appetite for Abstract Expressionism being replaced by something else?
In order to have demand, you have to have supply, which is why the play at auction is 95% contemporary, aesthetics notwithstanding.
Presently, "urban" or "street" art looks interesting. Kaws is certainly an interesting phenomenon, but I wouldn't pretend to weigh in on the aesthetic. (It looks like Saturday morning cartoons to me, but what do I know.)
What's your take on the inflated prices at the extreme end? If things are becoming more democratized, what are we to make of Jeff Koons $91-million-dollar rabbit at Christie's?
Things are not becoming more democratized. Art, I believe, will always remain elitist.
Koons is the toast of the secondary market. In that market, certain objects are considered to be iconic. That would be true if you looked at Basquiat's work. You would find certain of his works that are groundbreaking.
It's complicated. At the auction level, there's a little bit of chest-beating. It's competitive, and there's a lot of cash around right now. Maybe too much cash.
You're involved with the Philadelphia Fine Art Fair. What role do you see art fairs playing in the current market? Do they have to evolve or is it business as usual?
There are too many art fairs at this point. Philadelphia is fledgling. They had their first outing this year, in April. I think it was successful, certainly in terms of the gate. Arguably the dealers were not necessarily of the top rung, and I don't have a wrap yet as far as sales are concerned.
Philadelphia's always been a tough market for dealers and galleries. It's close enough to New York that many Philadelphia collectors would prefer to buy in New York. That said, I think there's every rationale for an annual fine art fair in Philadelphia. I think it's going to continue and improve.
What's the difference between artnet and say Artsy, AskART, or one of those other sites?
Much as we have been an agent for price transparency, we're gallery-centric. We are nuanced, which is to say we have a number of business lines—the price database being the principal one, but news is also a big part of our brand at this point. I would also add that we are older than those other portals. We have been in business for 30 years. We are tightly audited. And we are profitable.
I haven't seen an awful lot of innovation in the art-portal business over the last 20 years. There was the "Genome Project" nine years ago at Artsy, but I think the industry consensus on that at this point is that it's fool's gold. Reliable profiling doesn't happen in the art business the way it happens in the music biz with Pandora. (If you collect Cy Twombly, the last thing you're interested in seeing are derivative works.)
As a buyer, I was an early adopter of those algorithms. I started tooling around on there, and they said, "You like dark, brooding surreal work," so they showed me a bunch of other dark, brooding, and surreal work. Sometimes it works, but I don't know that everybody wants it.
The auction houses have developed a certain taxonomy that has worked over time, and collectors may cleave to period or style, particularly in the decorative categories, but the postmodern definition of a work of art is anything that really changes the way you look at the world.
That could be an antique or something decorative or something "found." My point is that this definition doesn't lend itself to an easy algorithm.
Online access can provide a direct relationship between the creator of something and the buyer, cutting out the middlemen, but artnet still involves galleries and curators in the process. Why?
The effect of the Internet across different industries is to remove the middleman or make him redundant, and many retailers—from booksellers to clothiers—are suffering.
But, where fine art is concerned, and particularly where the primary market is concerned, you can't take the gallerist or dealer out of the equation.
For those artists who want gallery representation as one of their sales channels but who don't have a Rolodex like yours yet, how do they know which galleries to approach?
That's easy. You want to show at Gagosian, if you can. Everybody knows who the successful galleries are. They're boldfaced in The New York Times, or you can find them on artnet. They represent the heavyweights in the art space.
My advice to newer artists is to find a dealer with a program they admire, or a roster of artists they admire. You're not looking for a contextual match but you are looking for a spirit, for a sympathetic vibration—a dealer who can help you get to the next level of the game.