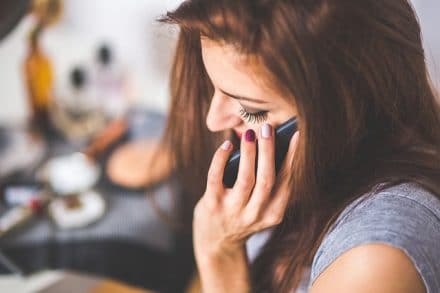 For many artists, numbers can be anathema, but in the business of art, as in any other, making a living comes down to generating the right ones.
As an entrepreneur, you should be tracking at least four numbers every week: asks, sales conversations, new sales, and repeat sales. These numbers tell the story of your business.
The most important of these is the first one—the number of asks. Whether it's an interview for a position as a teaching artist, a conversation with a gallery owner, or an invitation to previous clients to come look at your new work, an ask is simply a request for a meeting that could eventually generate income for your business.
For every day that goes by without any asks, your business is closed. If you're not asking for sales conversations, then nobody's minding your store. Whether you're in the business of making art or selling cars, slowdowns occur because of what you've done—or haven't done—in the days and months leading up to that slump. That's why business owners track their numbers; it's a way of keeping things real, and keeping themselves on their toes.
"…When making an ask, do not rely on text or email. You must pick up the phone…" 
An ask can take many forms, depending on what you need. It can be a conversation with folks who might buy your work. It can mean asking someone to host an event for you, or co-curate a show. Keep a list of all possible "low-hanging fruit"—this includes all the people you meet and the possibilities that arise from those meetings—so that you have folks to reach out to every day.
Here's an example: I met with a friend who is a writer, and we came up with three wonderful event ideas to help promote her book and my business. Those great ideas are now on my "ask list," which means that I will follow up on them in the future. Eventually, I'm going to have to ask.
In terms of how you actually do it, this next part is key: When making an ask, do not rely on text or email. You must pick up the phone. If you're using the written word to make your ask, consider it an ask warm-up. In most instances, you will probably be ignored until you actually get on the phone. I have sent invitations via email many times, but it wasn't until I got around to calling those people that anything actually happened. When we did finally speak, some of them even said to me, "I was waiting for you to call!"
The phone, you say? I know. I hate picking it up, too. It's scary. Thanks to today's technology, people are less accustomed than ever to communicating this way, and the fact is that you are interrupting folks when you call them. But that's also the reason phone calls work; it is much harder to ignore them.
For maximum effectiveness, make your asks as early in the day as possible. To quote the great Mark Twain, "If your job is to eat a frog, do it first thing in the morning. If your job is to eat two frogs, eat the bigger one first." We tend to lose our energy—and with it our resolve—as the day wears on. It also feels great to take action first thing in the day. That's how you know you're open for business.