Judith HeartSong is the executive director of Artists & Makers Studios, the largest art studio center complex in Montgomery County, Maryland, and the co-sponsor of CHF's Metro DC area Art-Business Conference, which takes place on March 23-24, 2019. In this Q&A with CHF Communications Director Sofia Perez, Judith discusses the benefits of working in a cooperative gallery environment, and suggests ways that artists can connect with their peers and other art-industry experts.
Tell us about the rapid evolution of Artists & Makers Studios.
We opened our doors in March of 2015 with one art center, which grew from 9,300 sq. ft. to 13,000 sq. ft. and 40 studios within a few months; we were full and had a waitlist almost immediately. In November 2016, we opened a second location (A&M2) about a mile up the street from the first, with two additional buildings, which house 23,000 sq. ft. of studios and galleries. At any given time, we host more than 160 resident artists, makers, and creative entrepreneurs, with a wide variety of floorplans and amenities to suit all sorts of practices.
We also have five galleries, with additional galleries that are run by artist collectives and the Montgomery County Camera Club of Maryland. I run both art centers myself with two wonderful half-time employees (who share managerial duties at A&M2), and I have two business partners. We also have a part-time bookkeeper, two handymen, and a cleaning staff that cares for the buildings five nights a week to be sure that things are clean and tidy for our resident artists.
Yours is a for-profit institution. Why did you go with that business model?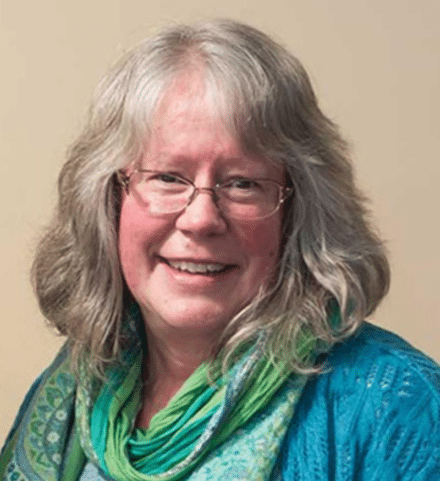 We did not start out with the typical nonprofit model that most art centers across the country employ. After working with and for nonprofit arts organizations, my two business partners and I thought we could put together a for-profit business model that was leaner and nimbler.
We do not employ a full-time grant writer who would be competing with every other local nonprofit for available grant monies, and we never beg our visitors and patrons for donations. Studio rents, workshop proceeds, and gallery sales pay our bills, and we are quite frugal. Every dollar that I save helps to keep our studio rents reasonable and amenities plentiful. By running the organization without a board of directors, we can implement new ideas and programming without long waits in between board meetings. My two business partners and I have been glad of the choice we made.
Why is it important to focus on professional development for artists?
As a professional artist of almost 40 years now, I find that many artists do not like the business aspect of their art career—they'd rather be in the studio working. We try to break up the process of running a small business into small manageable chunks through discussion groups, workshops, classes, and one-on-one sessions with resident artists during which we might work together to build a Facebook page, explore website options, or discuss ways to get their work out into the world through licensing, galleries, shops, and online sales. Every artist's career is unique, and so is their path to what they define as success. With help and training, every artist can become successful in running their own small businesses.
You have a salon discussion group that focuses on connecting artists with arts professionals and each other. That's a goal we share here at CHF. Why do you think it's so important for artists to build community in that way?
An artist's daily life in the studio can often be a very solitary (and sometimes lonely) existence. "Salon—An Artful Conversation" was founded in 2011 in my small studio just outside of Glen Echo Park. It is a lively, friendly conversation between participants and a knowledgeable presenter from the metro area or even farther afield. Our goal is to bring together artists, writers, and arts professionals in one place on a regular basis so that they can feel a sense of community, learn more about the business of art, and build bonds with other like-minded professionals.
The salon has been going strong for years and maintains a loyal following of creative professionals at every career level. We continue to work to build community in the metro DC area and beyond, with our salon eventually expanding to the Torpedo Factory Art Center in Alexandria, Virginia. Our salon starter kit is now also offered for free on the salon website, for artists in other parts of the country who want assistance in starting their own discussion groups.
What other services do you offer to help artists grow their careers?
Each year, we organize workshops with organizations from the metro area and from around the country. In 2019, we will be working with The Clark Hulings Foundation and The James Renwick Alliance to offer workshops here in the metro area. These events bring artists together with tremendous professionals from many walks of life, and offer wide-ranging opportunities for artists to learn and grow—with regard to both their business acumen and artistic skills.
Galleries have closed, some studio centers are also closing, and artists need a gathering place to collaborate and grow. We aspire to being one of those hubs. 
One of the greatest benefits our resident artists receive is being a part of a tight-knit community. Artists meet, work together, share ideas, eat meals together, spend downtime together, and support each other through life's ups and downs. We work hard to make artists' lives easier. With package and mail acceptance, practical advice, the opportunity to plan and create their own gallery exhibits (which are sometimes the first show an artist has ever had), a welcoming environment to hold business and client meetings, and a clean and inspiring place to work and grow, our artists feel like the studio centers are their home away from home.
Unlike many cooperative galleries, your artists have no mandatory hours or service hours. Why did you structure it this way? What expectations do you have of your artists?
We wanted our business model to focus completely on the artist experience. In the current economic climate, many clients work at least one other job in addition to their artistic endeavors. Our feeling is that artists work best when they can choose the hours that work best for them. We host teachers, professors, attorneys, retired professionals, and artists who are just coming out of art school. With 24-hour access, artists can set their schedules.
We do ask, however, that they participate in our monthly First Friday open-studio events, as well as our twice-yearly open-studio weekends, so that the public can meet and interact with them. Our artists love having hundreds of guests visit during these events, and many of them sell their work.
How do you find artists that are a good fit?
We are delighted to host artists working in diverse mediums, from fresh out of school, to mid- and late-career artists who make us their work home. We do have a jurying process that involves an interview and the submission of a selection of current work and a resume/bio, so we make an effort to select compatible people who can excel and grow in a collegial environment.
Do artists time out of your program? Is there a maximum number of years they can stay before moving on or being re-juried?
No, we don't impose any time limits. If artists are happy, productive, and work well with others, we look forward to watching their careers develop. Some artists stay for many years with no plans to move on. Others stay for a time and then leave to attend graduate school or for other professional pursuits. A&M alums will always be a part of our family. We follow their careers and cheer them on.
You offer curators and artists the opportunity to collaborate. How does that work?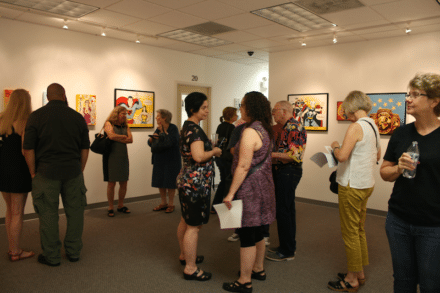 Our curators' labs offer artists the opportunity to curate for the first time, or to explore new ideas with artists that they choose. First-time curators get tremendous support and learn to put together exhibits from start to finish, including meeting deadlines and creating collateral materials.
Good hosting venues are getting harder to find in the DC area, so experienced curators enjoy having a new and different venue in which they can host exhibits. They enjoy the large crowds that we draw for our First Friday openings, and our gallery sales are getting better all the time.
With five main galleries in your two studio centers, how do you manage your monthly programming, and how do artists apply to exhibit?
We open three to five new exhibits each month, and I keep a calendar going out about three years in advance. While some shows are put together by outside curators, I work directly with artists (both metro DC artists and those farther afield) to jointly plan and execute their exhibits. It is my desire to show a wide variety of talent—people in various stages of their careers, and lots of different practices. I want guests to come back again and again, never knowing what surprises we might have in store for them. Aside from running this business and taking care of our resident artists at both locations, the gallery exhibitions and our PR efforts are critical and time consuming.
Do you have any advice or recommendations for artists or cooperatives that are just getting their PR efforts underway?
Social media is critical (Facebook, Instagram, Twitter, LinkedIn, and more), but it cannot be an artist's or organization's only focus. An informative and engaging website, positive word of mouth, email invitations, newsletters, blogs, advertising, paper collateral, and more all have their place in getting visitors in the door. I also think that our warm, friendly, person-to-person interactions encourage a loyal following of friends who bring more friends.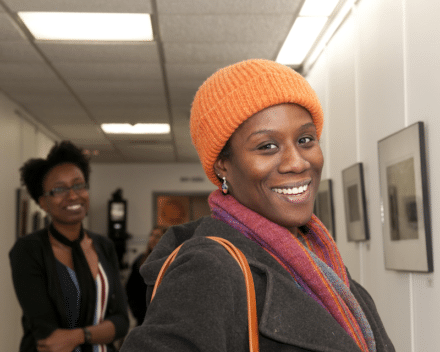 What do you love about your job?
Every day is an adventure. I love my work and am always glad to walk in the door at either location. Everyday is different, and I can truly say that the managers and I never quite know what will happen next. We host a large group of people and personalities, and we often say that we are part of a big chosen family. Our artists are amazingly talented individuals who are compassionate and passionate about their work. I love my daily interactions with resident and metro-area artists, as well as my colleagues from the community, and our organization's supporters.
What advice can you offer to those who want to start their own studio centers or cooperative galleries?
To some, what we do is just "running an art center," but it's important work, especially now. Galleries have closed, some studio centers are also closing, and artists need a gathering place to collaborate and grow. We aspire to being one of those hubs. We are also there for our community, the folks who come to see our exhibits and visit the studios. I often get more than a few hugs and thank yous from people who stop by regularly to be a part of what we do, and they say that our parties and events are a bright spot in their month. We strive to build and support that community, and my job is a job of service.
You have got to LOVE artists to do this work and give them the care they deserve. These artists are knit into a family. Supporting and cheering for them, and being the dorm mom when needed, are only a part of what we do. In return, they have supported and been there for me. It's a living breathing community. Respect the artists and their work.
Register here to attend CHF's metro DC Art-Business Conference, which takes place on March 23-24, 2019, at Judith HeartSong's Artists & Makers Studios in Rockville, Maryland.