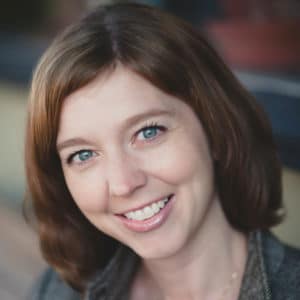 Financial management is exciting. Yes, we mean it.
At first glance, you may not associate exhilaration with the process of generating a budget, monitoring expenses, tracking invoices, and planning your financial future, but spend a few minutes with Elaine Grogan Luttrull and your view will soon change.
A CPA, coach, writer, and teacher, Elaine runs Minerva Financial Arts, which specializes in financial planning for artists and arts organizations. She helps artists see the direct connection between smart money management and creative independence—or, as she puts it in her e-newsletter tagline, "Financially Empowered. Creatively Free." To achieve career longevity, the numbers have to add up. A strong financial foundation gives artists the freedom to do what excites them and what they do best: to innovate, experiment, and let their imaginations run wild.
At CHF, we've been very lucky to work with Elaine for several years. She's written expert columns for our Digital Learning Portal and served as a personal project manager for our Art-Business Accelerator, leading a team of Fellows through the nuts and bolts of the program.
We're thrilled to announce that this year she's going to be heading up our Finance practice area as a core facilitator, leading our 2019 Accelerator Fellows through the subject's workshops and labs. With Elaine's guidance, our Fellows will acquire the financial expertise that allows them to run sustainable art businesses. That's worth getting excited about!
To read more about Elaine, check out her bio, and listen to her appearance on The Thriving ArtistTM podcast.