Accelerator Fellow (2015-2016)
Born in Tokyo, Etsuko Ichikawa moved to Seattle in 1993 to advance her study of glass art. She currently works in various media including glass, paper, fiber, film, and sound, and describes her art as "a continuing investigation of what lies between the ephemeral and the eternal." Her pyrographs and aquagraphs are drawings made with fire and water, which aim to capture and eternalize the immediacy of a moment, while her hanging installations and time-based work are about ever-changing states of mind. In June 2016, Etsuko was named the Grand Prize winner of Dave Bown Projects' 12th Semiannual Competition for her video Echo at Satsop.
[To find out more about Etsuko, listen to our podcast interview.]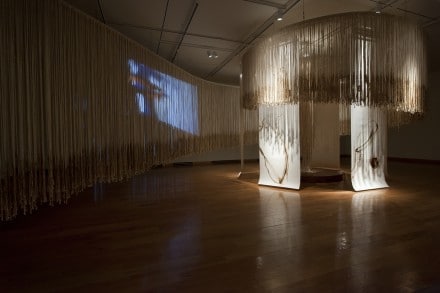 2100°/451° featuring Etsuko Ichikawa from The Anthropologist on Vimeo.