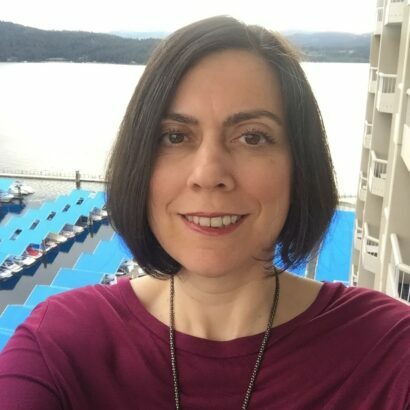 Sofia has been a writer, editor, and journalist for more than 30 years, working in print, online, and broadcast news. Her work has been published in The Wall Street Journal,, Saveur, and The New York Times, among other outlets. She has also served as a translator/interpreter, an editorial consultant for a variety of nonprofits and businesses, and a professor of communications at the Pratt Institute.
"Even if I knew the world would end tomorrow, I would still plant my apple tree today." - Variously Attributed
Sofia started out in television production—in news, documentaries, entertainment, and children's programming—before segueing to other forms of storytelling, including fiction. A noted culinary writer, she enjoys exploring the intersection of food, drinks, culture, history, and politics.
If she won the lottery tomorrow, she'd travel the world, studying new languages, visiting museums, biking, and cooking with strangers in their homes.
I once booked a variety of Elvis impersonators to appear on national television.