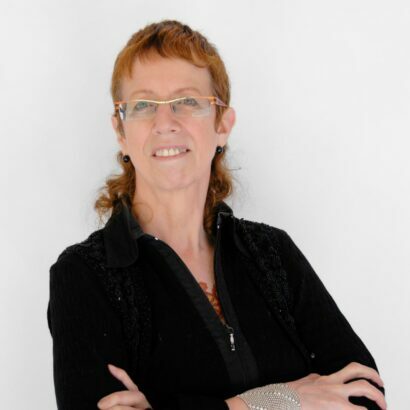 Aletta left her corporate training career to become a business consultant and then transitioned to guide fine artists to make a better living making art. An immigration work visa permitted her to provide business advice to artists through Artist Career Training, teaching in person and online. In 2015, Aletta returned to Canada to the interior mountains of British Columbia to pursue her own art practice full time.
"That which does not kill us makes us stronger." - Friedrich Nietzsche
Aletta de Wal earned a graduate degree in adult education and instructional technology, while working in corporate training, education, and entrepreneur development. "My Real Job is Being an Artist." reflects her most recent work.
Emerging bass player, zero waste enthusiast, dog lover.
I once rode a bicycle down 95 turns and as many s-curves on Mt. Haleakala.