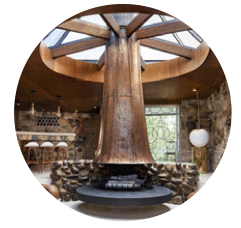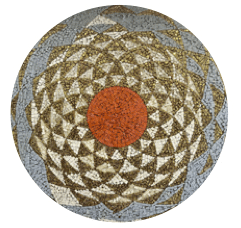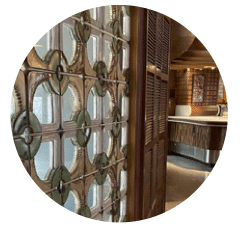 Save the Date: Party at the Round House
Saturday, June 17th, 7pm-9pm
Join Lisa & Selim Burduroglu for a rare peek inside their iconic home in celebration of art and artists.
"Better 5% talent and 95% drive. It's the drive that gets you somewhere."—Clark Hulings
The Clark Hulings Foundation (CHF) is a 501(c)(3) nonprofit organization that promotes the legacy of American painter Clark Hulings (1922-2011) by equipping artists to be self-sustaining entrepreneurs.
Creativity, innovation, and community enable us to thrive as a species—whether we're developing a vaccine, pulling carbon out of the air, or selling that carbon to a soft drink maker. Not everyone creates art, but we all create something. The work of artists sparks the creativity and innovation in all of us.
Completed in 1962, The Round House is the epitome of suburban-glam living. It was created by Eddie Parker, protege of renowned architect Bruce Goff, who heavily inspired the design.
Colorful mosaics, onyx terrazzo flooring, puzzle pieces of walnut paneling, and a Frankoma tiled glass wall all live in harmony. Circles are a recurring theme, appearing in wall treatments, the conversation pit's sofa, and the round master bed. The casita has a four-tier, built in, swing out bunk bed, and a massive free-standing fireplace is the focal point of the living room. Everything is trimmed in 24 karat gold-dipped ceramic tiles.
CHF does not drop coins into the donation jars of starving artists. Instead, we provide them with the same kind of hands-on support that business incubator programs offer to those in other fields. Our curriculum includes 141 courses, dozens of published articles, an award-winning podcast, and tens of thousands of participating artists from all 50 states and 153 countries.
Artists are an unrecognized powerhouse. The arts employ 850,000 Texans. They account for 1 of every 15 jobs and contribute close to $6B in revenue, with over $1B from Dallas-Plano-Irving. Artists are job creators: 25% hire others. They are savvy investors: 27% reinvest over 50% of their revenue into their enterprise. 75% of CHF-trained artists track their sales more effectively and increase their income.
The creative entrepreneurs who work with CHF develop and sustain enterprises around the creation of their art.
Clark Hulings produced exceptional art with staggering consistency over decades. He knew all the rules and how and when to break them. Artists learn by studying other artists, and the current generation deserves to know this American master.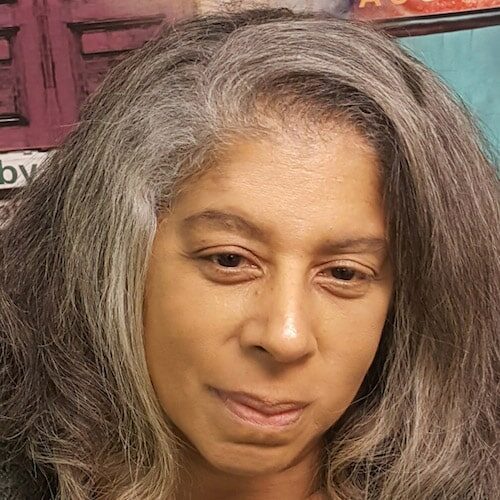 "CHF is the most diverse artist network I work with. Most of the others rely on a narrower demographic. I learn more with CHF and assemble a broader range of ideas."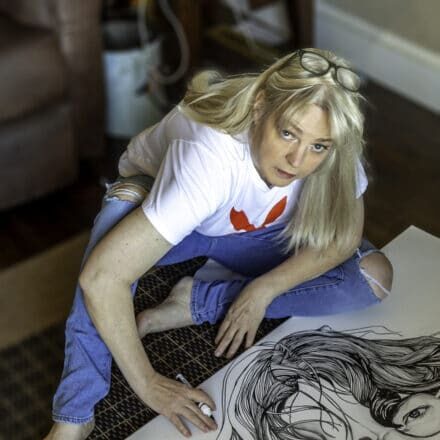 "What Elizabeth has established in The Clark Hulings Foundation has been monumental in my life."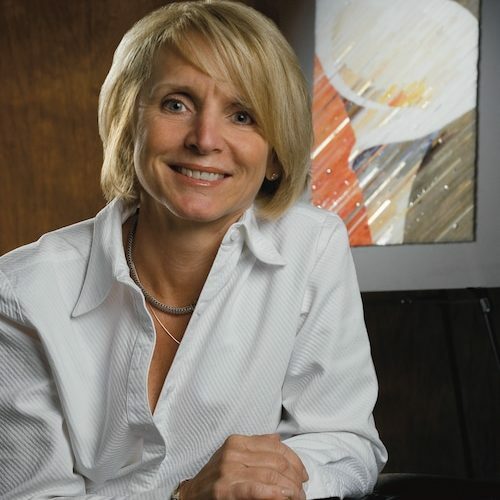 "I am a working artist, and it's because of Clark and his legacy that I'm here. I am blown away by how far CHF has brought me. It's given me the tools to boldly move forward and develop my business."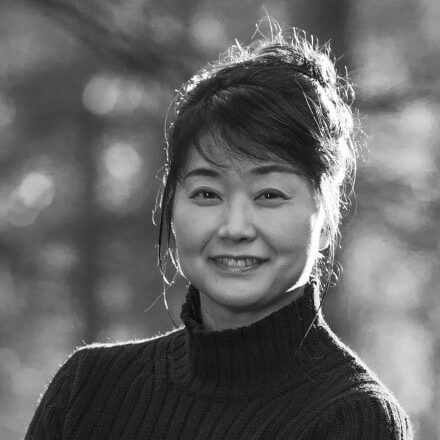 "CHF's Business Accelerator Program has given me the opportunity to review, evaluate, and develop my art business through different channels, from business strategy, marketing, sales, legal, to financial planning."